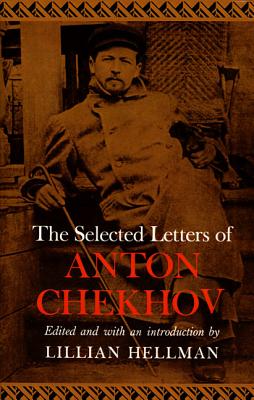 The Selected Letters of Anton Chekhov
Paperback

* Individual store prices may vary.
Description
The letters of Anton Chekhov, like those of Flaubert, are astonishing in their immense range and in their literary quality. Beginning in 1885, when he was twenty-five, and ending with his death less than twenty years later, the correspondence testifies to an extraordinary career. Chekhov was not only a writer but a critic, a doctor, a traveler, a devoted lover and brother. He brings his passions and his immense talent to every subject. As witty and observant as his great plays and stories, Chekhov's letters exemplify his artistry and humanity.

In 1890, though already suffering from tuberculosis, he traveled to the prison colonies of Siberia and Sakhalin Island. His descriptions of that arduous journey are sharp, humorous, vividly detailed. Sympathy and a quick dramatic eye characterize his portraits of the people of the Russian countryside.

Chekhov speaks with eloquence and determination in his defense of Emile Zola during the Dreyfus affair (a stand which cost him one of his closest friendships), in his vigorous criticisms of the various productions of his plays -- especially the famous stagings by Konstantin Stanislavski --and in all his dealings with the other writers and critics of the Russian literary and theatrical world. In these letters this public and private man reveals his compassion and vulnerability as he records the vicissitudes of his family life, his love for the actress Olga Knipper (whom he eventually married), and the tragic breakdown of his health.
Farrar, Straus and Giroux, 9780374518387, 368pp.
Publication Date: June 1, 1984
About the Author
Anton Chekhov (1860-1904), Russian physician, dramatist and author, is considered to be one of the greatest writers of short stories and modern drama. Born in Taganrog, a port town near the Black Sea, he attended medical school at Moscow University. He began writing to supplement his income, writing short humorous sketches of contemporary Russian life. A successful literary careered followed, before his premature death of TB at the age of 44. He is best-remembered for his four dramatic masterpieces: The Seagull (1896), Uncle Vanya (1899), Three Sisters (1901) and The Cherry Orchard (1904).