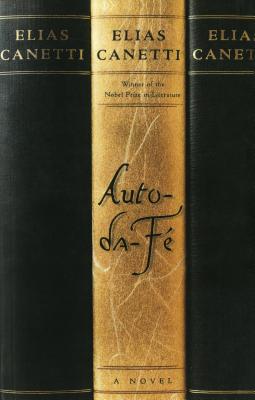 Auto-Da-Fe (Paperback)
Farrar, Straus and Giroux, 9780374518790, 464pp.
Publication Date: December 1, 1984
Description
"Auto-da-Fe," Elias Canetti's only work of fiction, is a staggering achievement that puts him squarely in the ranks of major European writers such as Robert Musil and Hermann Broch. It is the story of Peter Kien, a scholarly recluse who lives among and for his great library. The destruction of Kien through the instrument of the illiterate, brutish housekeeper he marries constitutes the plot of the book. The best writers of our time have been concerned with the horror of the modern world--one thinks of Kafka, to whom Canetti has often been compared. But "Auto-de-Fe" stands as a completely original, unforgettable treatment of the modern predicament.
About the Author
Elias Canetti (1905-94)was awarded the Nobel Prize in Literature in 1981. His writings include a monumental work of social theory, Crowds and Power, and three volumes of memoirs, The Tongue Set Free, The Torch in My Ear, and The Play of the Eyes.
Praise For Auto-Da-Fe…
"In Auto-da-Fé no one is spared. Professor and furniture salesman, doctor, housekeeper, and thief all get it in the neck. The remoreseless quality of the comedy builds one of the most terrifying literary worlds of the century."--Salman Rushdie
Advertisement