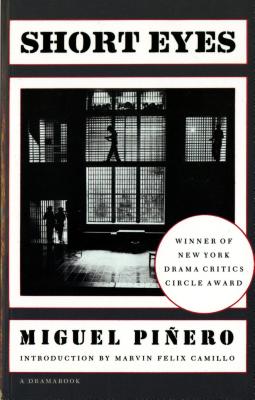 Short Eyes
A Play
Paperback

* Individual store prices may vary.
Description
Winner of the New York Drama Critics Circle Award

This powerful drama of prison life is set in a house of detention where a group of young convicts-predominantly black and Puerto Rican-taunt, fight, insult, and entertain one another in an attempt to preserve their sanity and to create a semblance of community. When a young white prisoner accused of child molesting is thrown into the cell block by a guard who says he belongs in Sing Sing because "the men up there konw what to do with degenerates like you," the stage is set for an explosive series of events; for, among prisoners, this child molester called "short eyes" is the lowest of criminals.
Praise For Short Eyes: A Play…
"An authentic, powerful theatrical piece that tells you more about the anti-universe of prison life than any play outside the work of Jean Genet." —Jack Kroll, Newsweek

"Mr. Piñero writes very well indeed. His dialogue sizzles with truth." —Clive Barnes, The New York Times
Hill and Wang, 9780374521479, 144pp.
Publication Date: January 1, 1975
About the Author
Miguel Pinero, once a burglar, mugger, shoplifter, and drug addict, began writing when serving a five-year sentence in Sing Sing for armed robbery. He was discovered and encouraged by Marvin Felix Camillo, who conducted a drama workshop at the prison. Camillo's workshop grew into an acting company of ex-convicts called "The Family," members of which made up most of the cast in Joseph Papp's premiere production of Short Eyes in 1974. Mr. Pinero died in 1988.