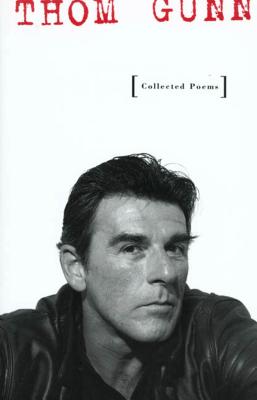 Collected Poems
Paperback

* Individual store prices may vary.
Description
This collection covers the span of Thom Gunn's remarkable poetic career over almost forty years. Gunn has made a speciality of playing style against subject as he deals with the out-of-control through tightly controlled meters and with the systematized through open forms.
Praise For Collected Poems…
"[Gunn] has always been elusive, hard to place both as to nationality and as to poetic affiliation. His Collected Poems are sane, accessible, impressive in their versification and command of language--testaments to intelligence, warmth, and integrity." —Richard Tillinghast, The New York Times Book Review
"[Gunn is] an exceptional and fascinating poet with a formal range to rival Auden's, a sensuality to rival Ginsberg's, and a profound yet daily humanity that surely surpassess that of any other poet of our times . . . [There is] a unity of purpose that extends throughout [this] work, from the watchful early metrics through the syllabics, the reach and skill of the free verse and, in much of the latest work, a return to strong form that might be termed triumphant had it not been called into the service of matter so saddening. Always Gunn has written from that lost and loving center between brain and body, which thinks while it feels, and feels while it learns: that species of poetic consciousness, perhaps unique to him in contemporary verse, has never flinched from joy or mortality, and does not flinch from the lengthy raw detailing of hopeless sickness that has been so much of its work in recent times. The human frame, fighting its dirtiest war for years, has at least got its strongest poet in the lists." —Glyn Maxwell, The Times Literary Supplement
"How to speak about poems which have gained such a central place in imagination that they are often like the voices of one's own most private and valued reveries? . . . To keep open to the spontaneous visitations and seductions of the cunning Hermes--inventor of the lyre, god of crossroads, of thieves, luck, wealth, and fertility, conductor of souls to Hades--requires what Gunn's poems show him particularly fit for: the ability to give up the self to change in others, to change in oneself and in the world. In that sense, all for Gunn's reticence in putting himself foward as a lover, his devotedly impersonal attachments make him one of the great love poets in English." —Tom Sleigh, Boston Review
"Gunn's Collected Poems run to almost five hundred pages, and all of them have virtues that a serious teacher, like [Yvor] Winters, or Gunn himself, could recognize and teach: technical skill, lucidity, discipline." —A. Alvarez, The New Yorker
Farrar, Straus and Giroux, 9780374524333, 512pp.
Publication Date: April 30, 1995
About the Author
Thom Gunn (1929-2004) was born in England but lived in San Francisco for most of his life. He was the author of two volumes of essays in addition to his volumes of poetry.
Thom's poetry books include Boss Cupid and The Man with Night Sweats.