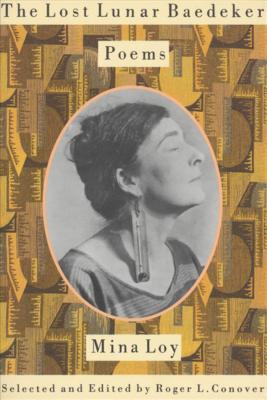 The Lost Lunar Baedeker
Poems of Mina Loy
Paperback

* Individual store prices may vary.
Description
Mina Loy's technique and subjects - prostitution, menstruation, destitution, and suicide - shock even some modernists and she vanished from the poetry scene as dramatically as she had appeared on it. Roger Conover has resuced the key texts from the pages of forgotten publications, and has included all of the futurist and feminist satires, poems from Loy's Paris and New York periods, and the complete cycle of "Love Songs," as well as previously unknown texts and detailed notes.
Praise For The Lost Lunar Baedeker: Poems of Mina Loy…
"[Mina Loy] may now be launched on a posthumous career as the electric-age Blake." —Hugh Kenner, The Washington Times
"Mina Loy has finally been admitted into 'the company of poets,' the canon. As if she cared." —Thom Gunn, The Times Literary Supplement
Farrar, Straus and Giroux, 9780374525071, 256pp.
Publication Date: April 8, 1997
About the Author
Mina Loy was a British artist, poety, playwright, novelist, futurist and actress. She is the author of Lost Lunar Baedeker.