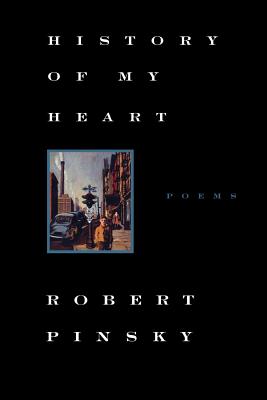 History of My Heart
Poems
Paperback

* Individual store prices may vary.
Description
History of My Heart, winner of the William Carlos Williams Prize, first appeared in 1984. In The New Republic, J.D. McClatchy called it "one of the best books of the past decade." It is Pinsky's third volume of poems--and an ideal introduction to the work of a vital and original contemporary American poet.
Praise For History of My Heart: Poems…
"History of My Heart includes . . . parents and boyhood neighbors, Fats Waller warming the Christmas crowd at Macy's, holocaust victims and the inspired derelicts beautifully summoned up in the poem 'The New Saddhus' . . . Mr. Pinsky has a rare gift for portraits of this kind, for action, character, and atmosphere clearly and buoyantly proportioned." —Roland Flint, The New York Times Book Review
"The core of Pinsky's third book of poems is the long title piece . . . [He] has written long poems from the beginning and established himself as a poet in the discursive mode with serious moral purposes . . . Pinsky mixes warm and often funny autobiographical anecdotes with long comfortable passages of commentary . . . What's especially interesting is the way Pinsky refrains from embedding his figures and fables in obligatory explanation. His voice is still engagingly talky, still confiding, anecdotal, funny, sober, and reflective . . . but it seems to pause more often, to see more deeply into the strangeness of things, and to be less concerned about continuity, connection, and closure." —Elizabeth Frank, The Nation
Farrar, Straus and Giroux, 9780374525309, 64pp.
Publication Date: September 1, 1997
About the Author
A former Poet Laureate of the United States, Robert Pinsky was born and raised in Long Branch, New Jersey. In addition to his books of poetry and The Inferno of Dante, he has written prose works, including The Life of David and The Sounds of Poetry.