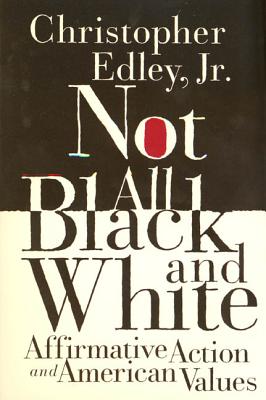 Not All Black and White (Paperback)
Affirmative Action, Race, and American Values
Hill and Wang, 9780374525415, 320pp.
Publication Date: March 4, 1998
* Individual store prices may vary.
Description
Rejecting simplistic left-right arguments, Christopher Edley, Jr., offers a cogent and persuasive analysis of one of the most contended issues in politics today. He makes the powerful argument that affirmative-action laws are essential to social justice in this country, though they have flaws and drawbacks (for both of which he suggests precise and sensible remedies). He shows us what is at stake in the positions our elected officials take and in the arguments we make about fairness, justice, and progress.
Praise For Not All Black and White: Affirmative Action, Race, and American Values…
"Sheds useful light on the intricate legal, moral, and policy questions presented by affirmative action. [Edley] argues persuasively that affirmative action has not yet outlasted its usefulness." —James O. Freedman