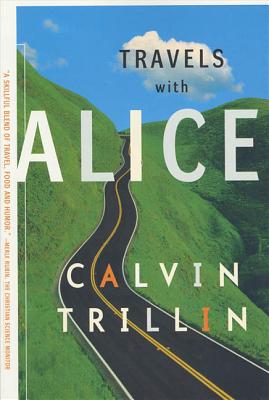 Travels with Alice (Paperback)
Farrar, Strauss & Giroux-3pl, 9780374526009, 216pp.
Publication Date: July 23, 1999
Description
This delightful book collects Calvin Trillin's accounts of his trips to Europe with his wife, Alice, and their two daughters. In Taormina, Sicily, they cheerfully disagree with Mrs. Tweedie's 1904 assertion that the beautiful town "is being spoilt," and skip the Grand Tour in favor of swimming holes, table soccer, and taureaux piscine. In Paris, they spend a day on the Champs-Elysees comparing Freetime's "le Hitburger" to McDonald's Big Mac. In Spain, Trillin wonders whether he will run out of Spanish "the way someone might run out of flour or eggs." Filled with Trillin's characteristic humor, "Travels with Alice" is the perfect book for summer travelers.
About the Author
Calvin Trillin is the author of many books, including Family Man (FSG, 1998) and Messages from My Father (FSG, 1996). He writes a weekly column for Time and a weekly poem for The Nation. He lives in New York City.
Praise For Travels with Alice…
"Utterly delightful . . . the sophisticated traveler masquerading as innocent abroad."--Newsday

"One of the classiest and funniest writers . . . Tantalizing and hilarious."--The New York Times Book Review

"A book full of delights! His work is a moveable feast."--Lloyd Rose, The Village Voice

"Trillin's skillful book of travel, food and humor is an entertaining excursion."--The Christian Science Monitor
Advertisement