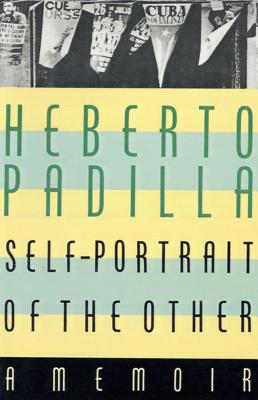 Self-Portrait of the Other (Paperback)
A Memoir
Farrar, Straus and Giroux, 9780374526559
Publication Date: December 1, 1999
* Individual store prices may vary.
Description
The autobiography of Cuba's finest poet, whose condemnation by the Castro regime became a cause celebre.
"Intellectuals alienated from the Castro government who have told their stories tend to sound spiteful and illiberal, like Cabrera Infante; Padilla takes pains to do better. His style is clear, sometimes witty, often bitter, persevering but not burdensome, and evincing an occasional affinity with both Orwell and Hemingway." - Publishers Weekly
About the Author
Heberto Padilla (1932-2000) was a Cuban poet who served time in prison for criticizing the Castro regime. In addition to Legacies, his own selection of poems from throughout his career, Padilla also wrote the autobiographical novel Heroes Are Grazing In My Garden and the memoir Self-Portrait of the Other. He and his second wife, poet Belkis Cuza Male, divided their time between Princeton, New Jersey and Madrid, Spain.