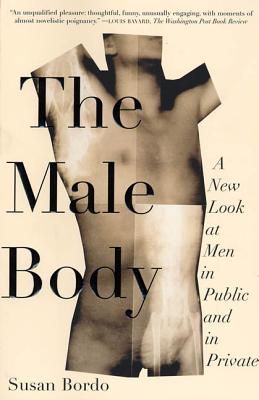 The Male Body (Paperback)
A New Look at Men in Public and in Private
Farrar, Straus and Giroux, 9780374527327, 368pp.
Publication Date: July 15, 2000
* Individual store prices may vary.
Description
An exciting new popular study of the male body--fresh, honest, and full of revelations
In this surprising, candid cultural analysis, Susan Bordo begins with a frank, tender look at her own father's body and goes on to perceptively scrutinize the presentation of maleness in everyday life.
Men's (and women's) ideas about men's bodies are heavily influenced by society's expectations, and Bordo helps us understand where those ideas come from. In chapters on the penis (in all its incarnations), fifties Hollywood, male beauty standards, and sexual harassment, and in discussions of topics ranging from Marlon Brando and Boogie Nights to Philip Roth and Lady Chatterley's Lover, Bordo offers fresh and unexpected insights. Always--whether she is examining Michael Jordan or Humbert Humbert, the butch phallus or her own grade-school experiences--she rejects rigid categories in favor of an honest, nuanced version of men as flesh-and-blood human beings.
About the Author
Susan Bordo holds the Otis A. Singletary Chair in the Humanities at the University of Kentucky, where she is also a professor of English and women's studies. She has written several books, including the Pulitzer Prize-nominated Unbearable Weight.
Praise For The Male Body: A New Look at Men in Public and in Private…
"Bordo's discussion of the differences between men and women in general is one of the best I have read anywhere . . . I am grateful for this book. Bordo's talent for reading culture presents us with the most valuable gift: a newly configured imagination." —Susan Griffin, The Los Angeles Times Book Review
"Remarkable, and not just because it is by a female scholar who has been through the gender wars. It is very tough. It is also very tender . . . Provocative, unexpected and winning." —Richard Eder, The New York Times
"A prodigiously researched tour through movies, TV, art, advertising, fashion, celebrity culture, pop psychology, social science, literature, medicine, and more . . . a readable treatment of what has sometimes become as academic and abstrusely theoretical object of study." —Laura Kipnis, The Village Voice Literary Supplement
"An unqualified pleasure: thoughtful, funny, unusually engaging, with moments of almost novelistic poignancy." —Louis Bayard, The Washington Post Book Review