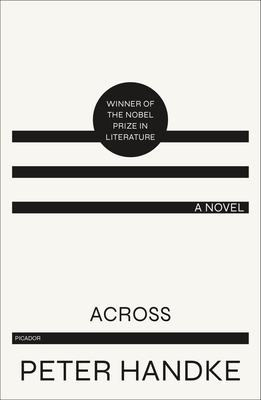 Across (Paperback)
Farrar, Straus and Giroux, 9780374527648, 148pp.
Publication Date: June 15, 2000
* Individual store prices may vary.
Description
Handke's novel tells the story of a quiet, organized classics teacher named Andreas Loser. One night, on the way to his regularly scheduled card game, he passes a tree that has been defaced by a swastika. Impulsively yet deliberately, he tracks down the defacer and kills him. With this act, Loser has crossed an invisble threshold, and will be stuck in this secular purgatory until he can confess his crime.
About the Author
Peter Handke was born in Griffen, Austria, in 1942. He is the author of books, plays and screenplays, including the recent novel Crossing the Sierra de Gredos (FSG, 2007) and the nonfiction work Don Juan - His Own Version (FSG, 2010).

Ralph Manheim (b. New York, 1907) was an American translator of German and French literature. His translating career began with a translation of Mein Kempf in which Manheim set out to reproduce Hitler's idiosyncratic, often grammatically aberrant style. In collaboration with John Willett, Manheim translated the works of Bertolt Brecht. The Pen/Ralph Manheim Medal for translation, inaugurated in his name, is a major lifetime achievement award in the field of translation. He himself won its predecessor, the PEN translation prize, in 1964. Manheim died in Cambridge in 1992. He was 85.