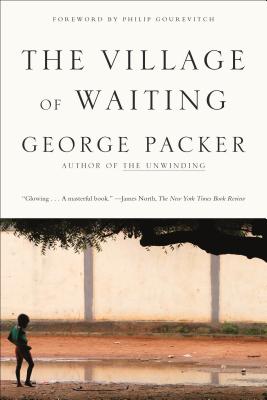 The Village of Waiting (Paperback)
Farrar, Straus and Giroux, 9780374527808, 352pp.
Publication Date: August 1, 2001
* Individual store prices may vary.
Description
Back in print, the "masterful" (The New York Times Book Review) account of an American in West Africa
Now restored to print with a new Foreword by Philip Gourevitch and an Afterword by the author, The Village of Waiting is a frank, moving, and vivid account of contemporary life in West Africa. Stationed as a Peace Corps instructor in the village of Lavié (the name means "wait a little more") in tiny and underdeveloped Togo, George Packer reveals his own schooling at the hands of an unforgettable array of townspeople—peasants, chiefs, charlatans, children, market women, cripples, crazies, and those who, having lost or given up much of their traditional identity and fastened their hopes on "development," find themselves trapped between the familiar repetitions of rural life and the chafing monotony of waiting for change.
About the Author
George Packer is a staff writer for The New Yorker and the author of The Assassins' Gate: America in Iraq, which received numerous prizes and was named one of the ten best books of 2005 by The New York Times Book Review. He is also the author of the novels The Half Man and Central Square, and the works of nonfiction The Unwinding: An Inner History of the New America, The Village of Waiting and Blood of the Liberals, which won the 2001 Robert F. Kennedy Book Award. His play, Betrayed, ran in Manhattan for five months in 2008 and won the Lucille Lortel Award for Outstanding Play. He lives in Brooklyn.
Praise For The Village of Waiting…
"Lovely in its feeling for the people and realistic in its assessment of the African situations, this is a first-rate piece of social reportage."—Irving Howe
"[A] fond and angry account...An impressively unself-righteous and questioning work of intimate introduction, in which each dislocation of hope and breakdown of sense matters. Truthful throughout."—The New Yorker
"Glowing...A masterful book."—The New York Times Book Review