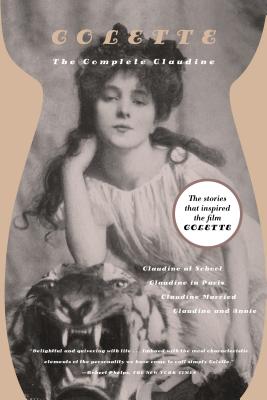 The Complete Claudine: Claudine at School/Claudine in Paris/Claudine Married/Claudine and Annie (Paperback)
Claudine at School/Claudine in Paris/Claudine Married/Claudine and Annie
Farrar Straus Giroux, 9780374528034, 632pp.
Publication Date: September 5, 2001
Description
Colette, prodded by her first husband, Willy, began her writing career with Claudine at School, which catapulted the young author into instant, sensational success. Among the most autobiographical of Colette's works, these four novels are dominated by the child-woman Claudine, whose strength, humor, and zest for living make her seem almost a symbol for the life force.
Janet Flanner described these books as "amazing writing on the almost girlish search for the absolute of happiness in physical love . . . recorded by a literary brain always wide awake on the pillow."
About the Author
Born in 1873 in France, Colette was the author of many acclaimed novels noted for their intimate style. Other Colette titles from FSG include Gigi, Julie de Carneilhan, and Chance Acquaintances, The Vagabond, Cheri and The Last of Cheri, and The Complete Stories of Colette. She died in 1954.
Praise For The Complete Claudine: Claudine at School/Claudine in Paris/Claudine Married/Claudine and Annie…
"The paradoxes of great literature are those of human nature, and Colette is nothing if not human . . . Accessible and elusive; greedy and austere; courageous and timid; subversive and complacent; scorchingly honest and sublimely mendacious; an inspired consoler and an existential pessimist—these are the qualities of the artist and the woman. Its is time to rediscover them." --From the Introduction

"Delighted and quivering with life . . . Imbued with the most characteristic elements of the personality we have come to call simply Colette." --Robert Phelps, The New York Times
Advertisement