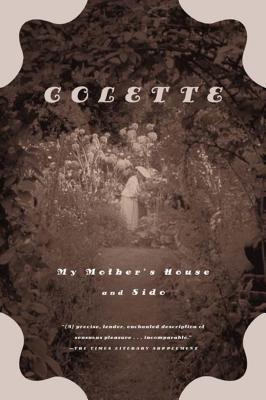 My Mother's House and Sido
Paperback

* Individual store prices may vary.
Description
In My Mother's House and Sido, Colette plays fictional variations on the themes of childhood, family, and, above all, her mother. Vividly alive, fond of cities, music, theater, and books, Sido devoted herself to her village, Saint-Saveur; to her garden, with its inhabitants and its animals; and, especially, to her children, particularly her youngest, whom she called Minet-Chéri. Unlike Gigi and Chéri, which focus largely on sexual love and its repercussions, My Mother's House and Sido center on the compelling figure of a powerful, nurturing woman in late-nineteenth-century rural France, conveying the impact she had on her community and on her daughter—who grew up to be a great writer.
Praise For My Mother's House and Sido…
"Containing two separate memoirs, of two separate journeys made by Colette back into the flowering garden of her childhood world, this little volume is invested with the distillation of experience: gravity, tenderness, delight, a trace of longing, a trace of melancholy and devoted tranquil love." - The New York Times
Farrar, Straus and Giroux, 9780374528331, 248pp.
Publication Date: June 20, 2002
About the Author
Born in 1873 in France, Colette was the author of many acclaimed novels noted for their intimate style. Colette titles from FSG include Gigi, Julie de Carneilhan, and Chance Acquaintances, The Complete Claudine, Chéri and The Last of Chéri, and The Complete Stories of Colette. She died in 1954.