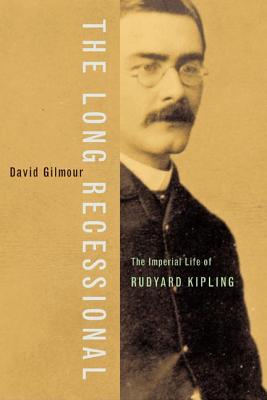 The Long Recessional (Paperback)
The Imperial Life of Rudyard Kipling
Farrar, Straus and Giroux, 9780374528966, 368pp.
Publication Date: June 11, 2003
* Individual store prices may vary.
Description
"Readable and reliable . . . [Gilmour's] assessment of the political background of Kipling's writings is exemplary." —Earl L. Dachslager, Houston Chronicle
David Gilmour's superbly nuanced biography of Rudyard Kipling, now available in paperback, is the first to show how the great writer's life and work mirrored the trajectory of the British Empire, from its zenith to its final decades. His great poem "Recessional" celebrated Queen Victoria's Diamond Jubilee in 1897 and his last poems warned of the dangers of Nazism, while Kipling himself, an icon of the empire, was transformed from an apostle of success to a prophet of national decline. As Gilmour makes clear, Kipling's mysterious and enduring works deeply influenced the way his readers saw both themselves and the British Empire, and they continue to challenge our own generation.
About the Author
Sir David Gilmour is one of Britain's most admired and accomplished historical writers and biographers. His books include The Last Leopard, The Long Recessional (FSG, 2002), and The Ruling Caste (FSG, 2006).
Praise For The Long Recessional: The Imperial Life of Rudyard Kipling…
"In his entertaining and sympathetic biography . . . Gilmour portrays Kipling in all his complexity . . . He quietly dismantles the caricature of Kipling as a two-dimensional Victorian chauvinist." —Alan Riding, The New York Times
"[Gilmour examines] Kipling's political consciousness . . . more deeply than any writer before him." —Gregory Feeley, The Philadelphia Inquirer
"[A] formidable study . . . [Gilmour] is superb as a historian and biographer." —Robert F. Moss, Los Angeles Times Book Review