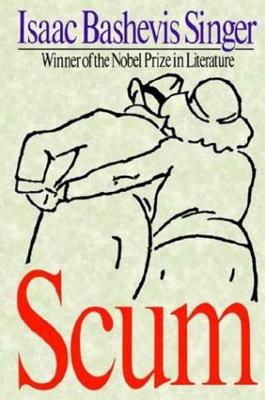 Scum (Paperback)
Farrar, Strauss & Giroux-3pl, 9780374529079, 228pp.
Publication Date: June 30, 2003
Description
An authentic literary great, Singer was an author whose extraordinary talents won him a worldwide audience. And with this impressive novel, he proved that he was at the height of his creative power until his recent death at age 86. Scum evokes the teeming life of 1906 Warsaw's backstreets. Max Barabander, distraught over the recent death of his son, flees the life of wealth and respectability he has attained in Buenos Aires, to return to the poverty and shadows of his youth spent in Warsaw. He fears impotence which leads him to the pursuit of mindless sex with five different women who view him only as an escape from their drab lives. The author recalls the teeming life of 1906 Jewish Warsaw in this impressive novel of changing mores and values. . .
About the Author
Isaac Bashevis Singer (1904-91) was the author of many novels, stories, and children's books. He received the Nobel Prize in Literature in 1978.
Praise For Scum…
"Mr. Singer displays his usual verve for storytelling. His energetic prose, his exuberant imagination, his ability to make familiar plots yield an endless supply of new twists -- all are joyously undiminished."
--Michiko Kakutani, The New York Times
"Marvellous descriptions of Warsaw life."
--Kirkus Reviews
"Culturally rich."
--Publishers Weekly
"That Singer is a master storyteller is evident in this compelling--and quite modern--tale.... a striking novel ... full of memorable characters sketched with great artistry. Highly recommended."
--Library Journal
"The plot of 'Scum' is simple, but Mr. Singer twists it until its vision is new and unexpected."
-- Bette Pesetsky, The New York Times
Advertisement