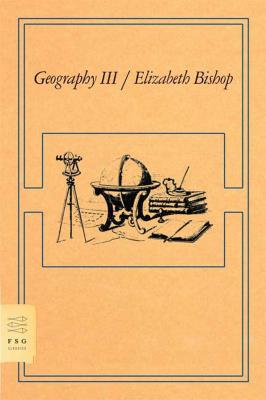 Geography III (Paperback)
Poems (FSG Classics)
Farrar, Straus and Giroux, 9780374530655, 64pp.
Publication Date: March 18, 2008
Other Editions of This Title:
Paperback (4/1/1978)
* Individual store prices may vary.
Description
Whether writing about waiting as a child in a dentist's office, viewing a city from a plane high above, or losing items ranging from door keys to one's lover in the masterfully restrained "One Art," Elizabeth Bishop somehow conveyed both large and small emotional truths in language of stunning exactitude and even more astonishing resonance. As John Ashbery has written, "The private self . . . melts imperceptibly into the large utterance, the grandeur of poetry, which, because it remains rooted in everyday particulars, never sounds 'grand,' but is as quietly convincing as everyday speech."
About the Author
The modern American poet Elizabeth Bishop (1911-79) received the Pulitzer Prize in 1956 for her collection Poems: North & South. A Cold Spring, the National Book Award for The Complete Poems (1969), the National Book Critics' Circle Award in 1976, and many other distinctions and accolades for her work. She was born in Worcester, Massachusetts. She traveled widely as an adult, living for years in France and then Brazil, before returning to the United States.
Praise For Geography III: Poems (FSG Classics)…
"The extraordinary thing about Miss Bishop is that she is both a public and a private poet, or perhaps her poetry by its very existence renders obsolete these two after all artificial distinctions (artificial insofar as poetry is concerned). The private self--the quirkiness, the rightness of vision, the special sights and events (a moose, a filling station) that have intrigued Miss Bishop to the point of poetry--melts imperceptibly into the larger utterance, the grandeur of poetry, which, because it remains rooted in everyday particulars, never sounds 'grand,' but is as quietly convincing as everyday speech." —John Ashbery
"Through masterful fusions of metaphor, Bishop creates a new world and resolves and dissolves its differences in the dazzling dialectic of her vision." —Jane Shore, Ploughshares