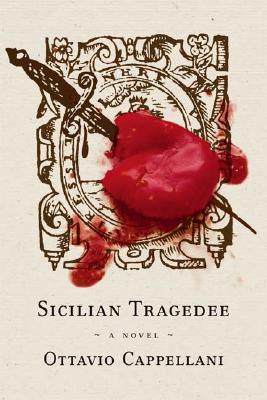 Sicilian Tragedee (Hardcover)
Farrar, Straus and Giroux, 9780374531041, 352pp.
Publication Date: October 14, 2008
* Individual store prices may vary.
or
Not Currently Available for Direct Purchase
Description
Balding, forty-something Mister Alfio Turrisi, an up-and-coming mafioso in Catania, has the deep pockets that London's financial world loves. He, in turn, loves Betty, the spoiled young daughter of Turi Pirrotta, a rival Catanian mobster. Alfio and Betty would seem to be the Romeo and Juliet of this poison-pen valentine to Ottavio Cappellani's native Sicily. That is, until we meet another pair of star-crossed lovers: gay theater director Tino Cagnotto and his bored and sexy young amore, Bobo. Because the way Tino sees it, the real heat in Shakespeare's tragedy is between Romeo and Mercutio, not Romeo and Juliet . . . Set in a twenty-first-century Sicily rife with moody aristocrats, vain politicians, inept gangsters, shabby theater actors, and high-tech killers, Cappellani's hilarious second novel—part Tarantino-style operetta, part soap opera—is also a surprising tribute to the Bard.
Praise For Sicilian Tragedee…
Praise for Sicilian Tragedee:
"[An] irreverent and very funny new novel. Cappellani . . . generates full-throttle comedy with a bitter edge. It's only after the laughter stops that you smell the gunpowder."—David Leavitt, The New York Times "An exuberant crime novel with a plot as twisty, one might say, as a plate of linguini . . . a black comic explosion of plots and counterplots, murders and reprisals."—John Powers, NPR's Fresh Air
"Sicilian Tragedee is a riotous and affectionate riff on Romeo and Juliet."—Adam Woog, The Seattle Times
"Cappellani's second novel, a madcap comedy structured as a three-act play and set in contemporary Sicily, pays homage to Shakespeare and bristles with hilariously vulgar stabs at sex, art and family . . . The sheer energy and velocity of this merry farce will sweep readers away."—Publishers Weekly
Praise for
Who Is Lou Sciortino?
: "[Cappellani] brings a zesty postmodern attitude to his contemporary bloodbath, punctuating scenes of cinematic violence with staccato conversations laced enthusiastically with profane outbursts in three languages . . . A hip and funny take on mob warfare, with very little gusto lost in translation." —
Kirkus Reviews
Advertisement