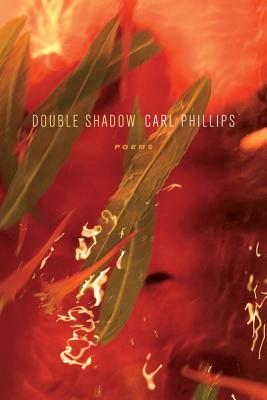 Double Shadow (Paperback)
Poems
Farrar, Straus and Giroux, 9780374533151, 80pp.
Publication Date: March 27, 2012
Other Editions of This Title:
Hardcover (3/15/2011)
* Individual store prices may vary.
Description
A stunning new collection of poems from the author of Speak Low
Comparing any human life to "a restless choir" of impulses variously in conflict and at peace with one another, Carl Phillips, in his eleventh book, examines the double shadow that a life casts forth: "now risk, and now / faintheartedness." In poems that both embody and inhabit this double shadow, risk and faintheartedness prove to have the power equally to rescue us from ourselves and to destroy us. Spare, haunted, and haunting, yet not without hope, Double Shadow argues for life as a wilderness through which there's only the questing forward—with no regrets and no looking back.
Double Shadow is a finalist for the 2011 National Book Award for Poetry
Winner of the 2011 Los Angeles Times Book Prize for Poetry
A Boston Globe Best Poetry Book of 2011
About the Author
Carl Phillips is the author of several books of poetry, including Silverchest, a finalist for the International Griffin Prize, and Double Shadow, winner of the Los Angeles Times Book Prize. He is also the author of The Art of Daring: Risk, Restlessness, Imagination. Phillips teaches at Washington University in St. Louis.
Praise For Double Shadow: Poems…
"We're not what / either of us expected, / are we?" Carl Phillips asks in his new book, Double Shadow. It's a good question, and it's one that raises another question, not only in this particular poem but through much of the book: whom, precisely, is the speaker addressing? The reader, perhaps - in which case we feel, or ought to feel, implicated and challenged. Or, quite plausibly, the question is directed toward a friend or lover, or a parent or child. But the thought also crosses one's mind--it's bound to--that it is the world itself that is here being both addressed and accused. It is often claimed, after all, that a lyric poem is a record of an encounter between the self and the world. And in Phillips' delicately beautiful but highly unstable universe, both self and world are the sort of things that seem to fail, more often than not, to behave as one might have expected . . . In some ways the perpetually shifting textures and shardlike quality of Phillips' language are reminiscent of John Ashbery, that pre-eminent poet of modern consciousness. But where Ashbery's universe is a theater of nihilistic yet playful hijinks, Phillips' is a somber, autumnal landscape, one that is illuminated by moments of ephemeral, ethereal beauty. The world of "Double Shadow" is an old world, a faded, tired and depleted world: it is late in the day, the major events have already happened, the light is fading, and darkness will soon be upon us." —Troy Jollimore, The Chicago Tribune
"[Phillips'] prayer-like poems create a magical, paganistic landscape that seems to offer visual sublimation for spiritual struggle, neither defying nor accepting skepticism. It is as if one were to re-learn through Phillips' mystical imagery how to pray--a new kind of prayer inspired by faith, disbelief, or even the inability to choose between the two . . . Striking images, which replace both faith and disbelief within the prayer-poems, accumulate one by one to create a distinct spiritual idiom that unites the entire collection . . . Phillips' visual poetry redirects the unresolved spirituality toward beauty and art . . . If the two preexisting lives are those of disbelief and faith, a third kind of spirituality burgeons in Double Shadow--a landscape through which Phillips' stunning mastery of verse and imagery emanates." —Shijung Kim, The Harvard Crimson
"There are gorgeous moments of candor and unrestrained humanity in this collection, but for all its striking human sensitivity, there are still dark spaces in Double Shadow that are classic Carl Phillips. Even in its darkest lines, Double Shadow embodies a twisted sense of optimism . . . Double Shadow fully embodies the tension between unwillingness and inability, resignation and despair. It manages to wring hope out of pain and torture in a way that makes you wonder how anyone who hasn't had their heart broken can ever be sincere." —Julie Dill, St. Louis Magazine