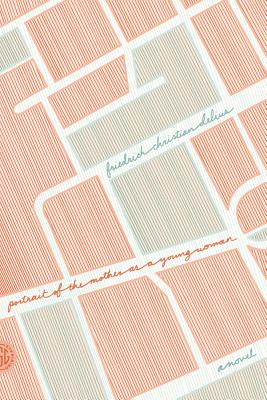 Portrait of the Mother as a Young Woman (Paperback)
Farrar, Strauss & Giroux-3pl, 9780374533298, 119pp.
Publication Date: January 31, 2012
Description
In Rome one January afternoon in 1943, a young German woman is on her way to listen to a Bach concert at the Lutheran church. The war is for her little more than a daydream, until she realizes that her husband might never return. Portrait of the Mother as a Young Woman, winner of the prestigious Georg Buchner prize, is a mesmerizing psychological portrait of the human need to safeguard innocence and integrity at any cost--even at the risk of excluding reality. More than just the story of this single woman, it is a compelling and credible description of a typical young German woman during the Nazi era.
About the Author
Friedrich Christian Delius, one of the most critically acclaimed contemporary German writers, was born in 1943 and lives in Berlin and Rome. He has published fifteen novels and five poetry collections, and has recently written the libretto for Prospero by Luca Lombardi. He has won most of Germany's prestigious literary awards--including the Joseph Breitbach Prize, the Georg Buchner Prize, and the Critics Prize--and his books have been translated into seventeen languages. Jamie Bulloch has been a professional translator since 2001. His most recent works include The Sweetness of Life by Paulus Hochgatterer and Ruth Maier's Diary.
Praise For Portrait of the Mother as a Young Woman…
"[A] distinct and lovely novella." —Cameron Martin, The New York Times Book Review
"A revelation of humanism and hope almost musical in its intensity."—Nicholas Lezard, The Guardian

"Bulloch's excellent translation keeps the supple and rhythmic flow of Delius's language. This is a small masterpiece." —The Times Literary Supplement

"For, ultimately, it is what we know about the tragedy of World War II, and what Margherita does not, or will not . . . that gives this miniature its power." —Time Out London

"Delius understands the forces that shape Germany and has the gift to articulate joy, beauty and love." —The Independent
Advertisement