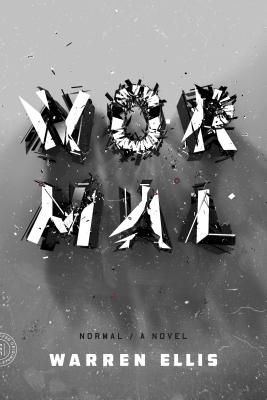 Normal
A Novel
Paperback

* Individual store prices may vary.
Other Editions of This Title:
Digital Audiobook (11/28/2016)
CD-Audio (11/29/2016)
December 2016 Indie Next List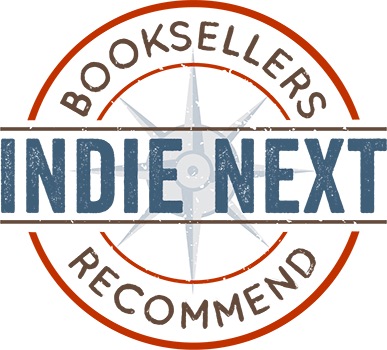 "This is an eerily fun read. What if Big Brother was as small as an ant? Patients at a private asylum deep in the woods are all from the world of either Foresight Strategy or Strategic Forecasting. This means they are smart people, but deeply depressed -- and many have gone insane -- because they are paid to look into the future and it isn't looking good. Visionary writer Ellis offers readers 1984 meets One Flew Over the Cuckoo's Nest in this provocative novel."
— Randy Schiller (E), Left Bank Books, Saint Louis, MO
View the List
Description
A smart, tight, provocative techno-thriller straight out of the very near future—by an iconic visionary writer

Some people call it "abyss gaze." Gaze into the abyss all day and the abyss will gaze into you.

There are two types of people who think professionally about the future: Foresight strategists are civil futurists who think about geoengineering and smart cities and ways to evade Our Coming Doom; strategic forecasters are spook futurists, who think about geopolitical upheaval and drone warfare and ways to prepare clients for Our Coming Doom. The former are paid by nonprofits and charities, the latter by global security groups and corporate think tanks.

For both types, if you're good at it, and you spend your days and nights doing it, then it's something you can't do for long. Depression sets in. Mental illness festers. And if the abyss gaze takes hold there's only one place to recover: Normal Head, in the wilds of Oregon, within the secure perimeter of an experimental forest.

When Adam Dearden, a foresight strategist, arrives at Normal Head, he is desperate to unplug and be immersed in sylvan silence. But then a patient goes missing from his locked bedroom, leaving nothing but a pile of insects in his wake. A staff investigation ensues; surveillance becomes total. As the mystery of the disappeared man unravels in Warren Ellis's Normal, Adam uncovers a conspiracy that calls into question the core principles of how and why we think about the future--and the past, and the now.
Praise For Normal: A Novel…
"Fantastic . . . A crackling, funny, and frightening horror story from a unique voice in genre lit." —Kirkus Reviews

"Normal is abnormal, fascinating, and terrifying. Deceptively compact, it contains multitudes. Great stuff that still has me thinking." —Jeff VanderMeer

"Normal is hectic and smart and brutal and funny, and queasy-making, too. Like William Gibson and Margaret Atwood, Warren Ellis is one of those writers who seem to have an all-access backstage pass to the total weirdness of the now." —Lauren Beukes

"Warren Ellis has been conjuring futures for years, and now he asks the question: at what cost? Part futurist anthropology, part locked-room mystery, Normal is funny, creepy, perceptive, and surprisingly personal. If you, like me, are an avid consumer of what-ifs and what-nows, you probably have a responsibility to read this book." —Robin Sloan

"A seriously good writer with a seriously wicked imagination." —Marilyn Stasio, New York Times Book Review

"Last summer, Warren Ellis serialized a novel, "Normal," as a series of four novellas; today, they're collected in a single, short book that mainlines a month's worth of terrifying futuristic fiction in one go. . .This is Warren Ellis at his most darkly hilarious and most ascerbic. If you loved Transmetropolitan, laughed at Gun Machine, this one will please and scare you." —Cory Doctrow, Boing Boing

"[An] exceptional new thriller . . . This slim sci-fi mystery will puzzle, engage your senses and stick with you, maybe popping up days later when one of its passages resonates uncomfortably in the real world outside the book's pages. Normal chills not by overt action or gory effects, but by slyly transporting readers outside their comfort zone, offering a look into a future that seems increasingly plausible after all." —Barbara Clark, BookPage

"Warren Ellis is a twisted genius." —Lauren Beukes, author of Broken Monsters

"Warren Ellis's work shows a knack for mad hilarity, merciless action, dark cynicism, and incorruptible bravery." —Wired

"A beacon of brilliant irony and sardonic satire." —Sir Patrick Stewart

"Deliciously perverse." —Publishers Weekly
FSG Originals, 9780374534974, 160pp.
Publication Date: November 29, 2016
About the Author
WARREN ELLIS is an author, graphic novelist, columnist, and speaker. His novel, Gun Machine, was released in January 2013, and is being developed for television by Chernin Entertainment and FOX.

Crooked Little Vein, his first novel, was described by Joss Whedon as "Funny, inventive, and blithely appalling . . . Dante on paint fumes."

His graphic novel RED was made into a successful film starring Bruce Willis and Helen Mirren. His other graphic novels, including Transmetropolitan, Planetary, Ministry of Space, Global Frequency, Gravel, and Freakangels, have won multiple awards, including a Lifetime Achievement Prize from the Eagle Awards and the NUIG Lit & Deb's President's Medal in recognition of support for free speech.

He lives mostly in Britain.
or
Not Currently Available for Direct Purchase