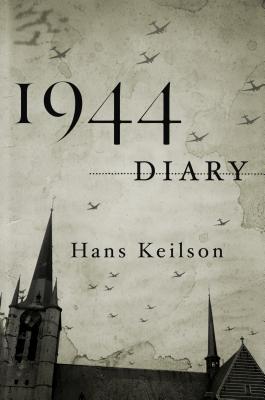 1944 Diary (Hardcover)
Farrar, Straus and Giroux, 9780374535599, 256pp.
Publication Date: June 6, 2017
Description
An account of the Nazi-occupied Netherlands from one of Europe's most powerful chroniclers of the Holocaust
In 2010, FSG published two novels set in World War II by the German Jewish psychoanalyst Hans Keilson: The Death of the Adversary (1959) and Comedy in a Minor Key (1944). With their Chekhovian sympathy for perpetrators and bystanders as much as for victims and resisters, they were, as Francine Prose raved on the front page of The New York Times Book Review, masterpieces by a genius.
After Keilson's death at age 101, a diary was found among his papers covering nine months in hiding with members of a Dutch resistance group. It tells the story not only of Keilson's survival but also of the moral and artistic life he was struggling to make for himself. Along with Keilsonesque set pieces such as an encounter with a pastor who is sick of having to help Jews, and a day locked upstairs during a Nazi roundup in the city the diary is full of reading notes on Kafka, Rilke, Celine, Buber, and others. Forcibly separated from his wife and young child, Keilson was having a passionate love affair with a younger Jewish woman in hiding a few blocks away, and writing dozens of sonnets to her, struggling with claims of morality and of love.
1944 Diary is a revelatory new angle on an often-told history and the work of one of Europe's most important novelists at a key moment of the twentieth century.
About the Author
Hans Keilson is the author of Life Goes On, Comedy in a Minor Key, and The Death of the Adversary. Born in Germany in 1909, he published his first novel in 1933. During World War II he joined the Dutch resistance. Later, as a psychotherapist, he pioneered the treatment of war trauma in children. He died in 2011 at the age of 101.Damion Searls is the author of three books and has translated thirty books from German, French, Norwegian, and Dutch. He rediscovered the work of Hans Keilson; his 2010 translation of Keilson's Comedy in a Minor Key, published to international acclaim when Keilson was 100, was a New York Times Notable Book and National Book Critics Circle Award Finalist.
Advertisement