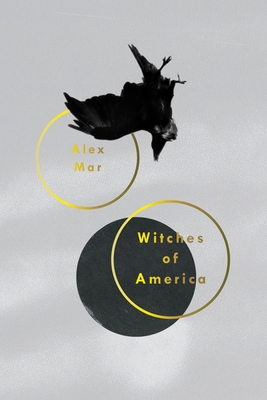 Witches of America
Paperback

* Individual store prices may vary.
Other Editions of This Title:
Digital Audiobook (10/19/2015)
MP3 CD (10/20/2015)
Compact Disc (10/20/2015)
Description
Witches of America is a memoir of Alex Mar's immersive five-year trip into the occult, as both a journalist and someone searching for her own faith. She explores modern Paganism—from its roots in 1950s England to its present-day American mecca in the San Francisco Bay Area; from a gathering of more than a thousand witches in the Illinois woods to the New Orleans branch of one of the world's most influential magical societies—and decides to train in a coven herself. With keen intelligence and wit, Mar illuminates the world of witchcraft while grappling in fresh and unexpected ways with the question underlying every faith: Why do we choose to believe in anything at all? Whether evangelical Christian, Pagan priestess, or atheist, each of us craves a system of meaning to give structure to our lives. Sometimes we just find it in unexpected places.
Praise For Witches of America…
"Witches of America is a seeker's memoir told through a quilted veil: a collection of strong, journalistic profiles of several fascinating American practitioners of the occult . . . She is the perfect guide . . . Mar writes eloquently about the search for meaning, our pursuit of the sublime within the mundane and the invention of self." —Merritt Tierce, The New York Times Book Review

"Mar is an often amusing guide to the household altars and henges of 21st century paganism, in which Wiccans conduct classes via Skype and online distance learning. But what will resonate most with readers is her genuine and touching search for transcendence, which leads to a conviction that all of these strands of belief are 'strategies for staying alive. Some are simply more elaborate and inexplicable than others.'" —Elizabeth Hand, Los Angeles Times

"Alex Mar's debut Witches of America, a fascinating exploration of Wiccan, Pagan, and occult culture in contemporary America, begins as something of an ethnography, but becomes even more captivating as Mar herself is drawn into these worlds. Avoiding the easy caricatures to which witchcraft often lends itself, Mar writes about her subject and its practitioners with empathy and genuine curiosity. Like her writing, Mar aches and stretches and yearns: she wants witchcraft to work for her—the way we all, at various points in our lives, want something seemingly fantastic to be true—and in reading her book, I wanted it for her, too. Ultimately, though, Witches of America is about the search for meaning, not its findings. Fortunately, Mar's is a deeply compelling one." —Katie Heaney, Buzzfeed

"Enlightening . . . Provide[s] illuminating answers about what witchcraft in America means" —Huffington Post

"This is a wonderful, no-nonsense account of, well, witches in America. But not the silly pointy hat witches—the actual, practicing Pagans. Mar spent five years researching the practice of this very real religion, which has over one million practitioners today. This is an account of the history of Paganism, its rituals, and practitioners, told without condescension or historical bias and rumor." —BookRiot

"Through chapters both captivating and amusing, Mar. . .assembles a fascinating exegesis on the modern state of faith." —The Believer

"[Witches of America] is propelled by Mar's layered details and her rare and instinctive curiosity as well as her quiet graciousness toward her subjects." —Oxford American

"Mar's book takes something seemingly sinister—in this case, the occult—and renders it accessible . . . Mar provides a sensitive, probing, and nuanced look at those who identify as pagan." —Broadly

"With good humor about the silliness of some of the rituals Mar encounters, and prose that can take on the quality of an incantation, Witches of America is an empathetic but clear-eyed group portrait of people many might find easy to dismiss." —Bookforum

"A weird and wonderful bildungsroman of sorts . . . As you read Witches of America . . . it's impossible not to contemplate the boundaries of your own spirituality, credulousness, and appetite for the gothic and spectral." —ELLE

"A fascinating look at witchcraft in the U.S." —Bustle

"A top-notch read for pagans and open-minded seekers curious about the fascinating beginnings of American witchcraft and some of the various directions its form is taking." —Library Journal (starred review)

"An open-minded, fascinating journey into the world of modern American paganism." —Booklist

"An expertly crafted spiritual journey . . . Witches, priests and priestesses, and even a necromancer receive a sympathetic, humanizing treatment as Mar encourages empathy for the "outer edges" of society. Mar writes with clarity and candor, provides ample background information, and is neither preachy nor cheesy. She presents all her subjects as interesting individuals . . . Whatever one's spiritual inclinations, Mar's search for "something transcendent" is bewitching." —Publishers Weekly (starred review)

"A wide-eyed observer governed by an unshakable curiosity, Mar's immersion in the multifaceted world of witchcraft (including a particularly chilling encounter with a necromancer) collectively broadened and enhanced her perspective about the craft itself—and will surely do the same for her readership. An enchanting and addictive report shedding much-needed light on a spiritualistic community obfuscated by historical misinterpretation and pop-culture derision." —Kirkus Reviews

"Witches of America is brave and sharp and tenaciously researched. I would never have described myself as someone 'interested in witchcraft'—Alex Mar's book left me feeling the fault had been mine." —John Jeremiah Sullivan, author of Pulphead

"Written with a beguiling blend of heart and wit, Witches of America sustains its thrall with something that runs much deeper than intrigue or pageantry. With the depth and scope of her curiosity, Alex Mar compelled me to follow her driving questions—about meaning, faith, and longing for community and wonder—on a breathless, deepening, and constantly surprising quest." —Leslie Jamison, author of The Empathy Exams

"Like the best immersive subcultural reporting, Witches of America has its proper share of erotic charge (daggers, velvet, ritual nudity) and comic flair (a neurotic New Yorker meets an inedible Black Mass wafer). But what Alex Mar has actually achieved is something altogether more haunting. This is an intellectually serious and sweetly vulnerable work about connection both on and off the grid, and our common aspiration to lead lives spellbound and spellbinding." —Gideon Lewis-Kraus, author of A Sense of Direction

"Witches of America could be seen as a Gulliverian journey through various oddball sects scattered from California to New England, all of which believe in salvation through Magic-but the book is so much more than that. This is a quest to come to terms with the Unknowable." —Richard Price, author of Lush Life

"Whatever you thought about witches, be prepared to think again. In Witches of America, Alex Mar exposes what we fear most—our own power. To be a witch is to reimagine the world." —Terry Tempest Williams, author of When Women Were Birds
Sarah Crichton Books, 9780374536435, 288pp.
Publication Date: October 11, 2016
About the Author
Alex Mar was born and lives in New York City. She has contributed to the Believer, the Oxford American, Elle, the New York Times Book Review, Slate, New York Magazine, and other publications. She is the director of the documentary feature American Mystic and the author of Witches of America.