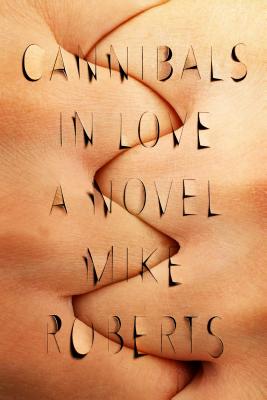 Cannibals in Love
A Novel
Paperback

* Individual store prices may vary.
Other Editions of This Title:
Digital Audiobook (9/19/2016)
Description
A post-9/11 novel about the love, self-destruction, absurdity, and ambition that define the millennials

Soulful, gritty, and hilarious, Cannibals in Love is the debut novel from a bold new voice in fiction, and a manifesto for the generation that came of age at the dawn of the twenty-first century.

Mike is about to graduate from college and inherit a world much different from the one he was promised. The World Trade Center towers have just fallen, the Beltway Sniper terrorizes the nation's capital, and a polarizing president pushes forward a dubious war. Told in eighteen vignettes, Mike's misadventures begin in Washington, D.C., and span Brooklyn, Portland, and Austin as he takes up arms with the overeducated, underemployed millennials who surround him. Nursing writerly ambitions, he works a series of humiliating jobs--counting lampposts, writing spam e-mails, babysitting a teenage boy--while composing a thousand-page novel about cows as an allegory for the invasion of Iraq. And at the center of the book resides a tumultuous, passionate love story that could arise only between two people with nothing to lose.

Like a carefully assembled mixtape, Cannibals in Love weaves tender moments and summer idylls with violent late nights and the frustrations of a generation. From delirious off-track betting to a fateful walk across Kansas, Mike Roberts takes us into the guts of masculinity and identity in the age of the Internet, and joins an emerging group of young writers who are redefining the contemporary novel.
Praise For Cannibals in Love: A Novel…
"Roberts pinpoints a familiar malaise in his protagonist . . . although like all good characters, Mike contains multitudes . . . I could listen to this voice all day. It's as if it belongs to a friend I grew up with, or someone I met at a bar, or found counting lampposts in my hometown—strangely familiar and wise beyond his years."
—Amy Silverberg, Los Angeles Review of Books

"The oft-told story of young-man-finds-himself has become a difficult one to write without its becoming completely insufferable, but Roberts, with his Salinger-level attention to the foibles of the human condition, has avoided that trap altogether and written a book that makes you already eager for what he'll write next"
—Keziah Weir, Elle

"Reading Cannibals in Love, the debut novel from Mike Roberts, is like dumping a memory box on the table and feeling the gut-panging nostalgia ooze out from every concert ticket, old photo and letter . . . [reads] like hot takes from Holden Caulfield via Chuck Klosterman."
—Sophia June, The Willamette Week

"A funny, minutely observed look at the way we live now." —Men's Fitness

"Unapologetically political and full of youthful whimsy, Roberts' debut captures one man's reluctant search for stability." —Jonathan Fullmer, Booklist

"Roberts' debut captures the anger and tumult of early adulthood in the George W. Bush years . . . impression by impression, fragment by fragment, Roberts chronicles the low-grade agony of growing up with insight and accuracy. A study of young masculinity: atmospheric, quietly aggressive, and unexpectedly hopeful."
—Kirkus

"Cannibals in Love is a portrait of American life in its twilight years—bristling with humor and absurdity, rotten with longing. With tenderness and wit, Mike Roberts brings us a tragicomic ode to our millennium, crisper and more penetrating in retrospect."
—Alexandra Kleeman, author of You Too Can Have a Body Like Mine

"Episodic novels don't usually breathe like this. Deceptively simple, but warm, even recklessly honest, the story Mike Roberts tells here is essentially about the nature of time. A scrupulously sane tribute to youth, Cannibals in Love describes the blessed entropy that disperses our friends, and in so doing saves us."
—Benjamin Lytal, author of A Map of Tulsa

"Cannibals in Love is hard to forget. Midway through, you start calling up earlier episodes, forming connections, and remembering the book the same way a life is remembered while it's being lived. The vignettes in Roberts' novel of millennial America hit with a sense of relief, like when a friend fills in a blank spot from the past and you think, 'Thank God someone remembered something!' This novel belongs on a shelf of Americana with Frederick Exley's A Fan's Notes and early DeLillo."
—Will Chancellor, author of A Brave Man Seven Storeys Tall
FSG Originals, 9780374536633, 352pp.
Publication Date: September 20, 2016
About the Author
Mike Roberts is a writer from Buffalo, New York. His first screenplay, King Kelly, premiered at the 2012 South by Southwest film festival, was nominated for the Golden Eye at the Zurich Film Festival, and won the Jury's Choice Award at the Puchon Film Festival. His screenplay adaptation of the Brad Land's memoir Goat is currently being produced by James Franco. His stage play, "The Kill Chain," was featured in the 2013 Tongues Reading Series at the Cherry Lane Theatre in New York. He lives and works in Los Angeles. Cannibals in Love is his first novel.