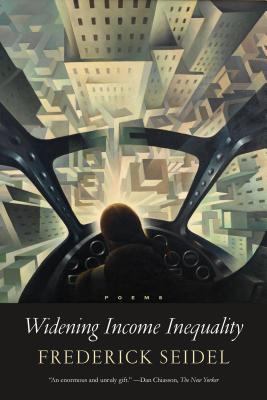 Widening Income Inequality (Paperback)
Poems
Farrar, Straus and Giroux, 9780374536848, 128pp.
Publication Date: February 21, 2017
Other Editions of This Title:
Hardcover (2/16/2016)
* Individual store prices may vary.
Description
"One of the world's most inspired and unusual poets . . . [Seidel's] poems are a triumph of cosmic awe in the face of earthly terror." —Hillel Italie, USA Today
Frederick Seidel has been called many things. A "transgressive adventurer," "a demonic gentleman," a "triumphant outsider," "a great poet of innocence," and "an example of the dangerous Male of the Species," just to name a few. Whatever you choose to call him, one thing is certain: "he radiates heat" (The New Yorker).
Now add to that: the poet of aging and decrepitude.
Widening Income Inequality, Seidel's new poetry collection, is a rhymed magnificence of sexual, historical, and cultural exuberance, a sweet and bitter fever of Robespierre and Obamacare and Apollinaire, of John F. Kennedy and jihadi terror and New York City and Italian motorcycles. Rarely has poetry been this true, this dapper, or this dire. Seidel is "the most poetic of the poets and their leader into hell."
About the Author
Frederick Seidel's books of poems include Final Solutions; Sunrise, winner of the Lamont Prize and the 1980 National Book Critics Circle Award; These Days; My Tokyo; Going Fast; The Cosmos Poems; Life on Earth; Ooga-Booga; and Poems 1959-2009.
Praise For Widening Income Inequality: Poems…
"Every time I read Seidel, I'm bowled over by the brilliance of individual lines and images, and baffled by the narrow culvert through which he has forced such an enormous and unruly gift. . . Increasingly, Seidel's poems are about old age, its indignities described in detail worthy of an Italian giallo . . . Encroaching death gives some of Seidel's blasphemy a kind of ballsy élan, as he puts his mortal money where his outrageous mouth has always been. The horror in these poems seems real, not hyped." —Dan Chiasson, New Yorker
"One of the greatest lyrical performers of selfhood in English-language literature" —Jonathon Sturgeon, Flavorwire