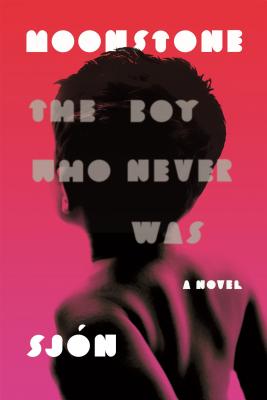 Moonstone (Paperback)
The Boy Who Never Was: A Novel
Farrar, Straus and Giroux, 9780374536923, 156pp.
Publication Date: August 1, 2017
Other Editions of This Title:
Hardcover (8/2/2016)
* Individual store prices may vary.
Description
The mind-bending miniature historical epic is Sjón's specialty, and Moonstone: The Boy Who Never Was is no exception. But it is also Sjón's most realistic, accessible, and heartfelt work yet. It is the story of a young man on the fringes of a society that is itself at the fringes of the world--at what seems like history's most tumultuous, perhaps ultimate moment.
Máni Steinn is queer in a society in which the idea of homosexuality is beyond the furthest extreme. His city, Reykjavik in 1918, is homogeneous and isolated and seems entirely defenseless against the Spanish flu, which has already torn through Europe, Asia, and North America and is now lapping up on Iceland's shores. And if the flu doesn't do it, there's always the threat that war will spread all the way north. And yet the outside world has also brought Icelanders cinema! And there's nothing like a dark, silent room with a film from Europe flickering on the screen to help you escape from the overwhelming threats--and adventures--of the night, to transport you, to make you feel like everything is going to be all right. For Máni Steinn, the question is whether, at Reykjavik's darkest hour, he should retreat all the way into this imaginary world, or if he should engage with the society that has so soundly rejected him.
About the Author
Born in Reykjavik in 1962, Sjón is a celebrated Icelandic author whose novels have been published in over thirty five languages. He won the Nordic Council's Literary Prize for his novel The Blue Fox (the Nordic countries' equivalent of the Man Booker Prize) and the novel From The Mouth Of The Whale was shortlisted for both the International IMPAC Dublin Literary Award and the Independent Foreign Fiction Prize. The novel Moonstone – The Boy Who Never Was received every literary prize in Iceland, including the coveted Icelandic Literary Prize. CoDex 1962, a novel in three books written over 25 years, was published in Iceland in 2016 to great acclaim.
As a poet, librettist, and lyricist, Sjón has published more than a half dozen poetry collections, written four opera libretti, and lyrics for various artists. In 2001 he was nominated for an Oscar for his lyrics in the film Dancer In The Dark.
Sjón is the president of PEN International's Icelandic Centre and lives in Reykjavik with his wife and two children.
Praise For Moonstone: The Boy Who Never Was: A Novel…
"Moonstone is Sjón's slim, simmering masterpiece. Vibrant and visceral, briskly paced but meditative, unsettling yet droll and flecked with beauty, it is a pitch-perfect study of transgression, survival, and love."
—David Mitchell
"Sjón's Moonstone is a marvel of a novel, queer in every sense of the word—an impeccable little gem."
—Rabih Alameddine
"[Sjón's] prose is full of striking and poetic scenes . . . [Moonstone] resonates both as an allegory about society and sex, as well as a historical glimpse of a time when pandemic and war pressed upon Iceland from the south."
—Publishers Weekly
"Concise, magical, and elegiac . . . Sjón is a minimalist genius, achieving so much with so little. And this work is brilliantly translated."
—Brian Kenney, Booklist
"Moonstone is a slender but beautifully wrought novel, rich with meaning and interpretations that reward the reader's patience . . . Sjón has achieved a tremendous feat of empathy and understanding."
—Dale Boyer, The Gay & Lesbian Review
"[Sjón] delivers a quiet but compelling literary intervention into Iceland's past . . . Written in magically incantatory prose."
—Nathan Smith, Lambda Literary
"This small, strange, disquieting novel lingers in the mind for a long time."
—Kerryn Goldsworthy, The Sydney Morning Herald
"A glittering fable of sex and cinema . . . Though [Moonstone] is a deeply felt novel, Sjón's prose is never histrionic or overwrought, balancing rage and hallucination (there are echoes of Artaud and Ballard) with a gentleness of spirit, an affection for precision and the small scale. The result is sure to delight his fans and convert many new ones."
—Hari Kunzru, The Guardian
"The Icelandic novelist Sjón has already written three elegant, troubling historical fables—a kind of surrealist world history—and in his new novel Moonstone: The Boy Who Never Was, translated by Victoria Cribb, he's up to something at once similar and more uncanny. It tells the story of Máni Steinn, a gay man in Reykjavík in 1918. But it's really an homage to the dreamlike aesthetic of Sjón's artistic ancestry—presided over by Louis Feuillade's great silent
movie serial, Les Vampires."
—Adam Thirlwell, The Times Literary Supplement
"A magical book, the work of a great illusionist. You see the historical moment unfurl, luminous with desire and imagination and the flames of an erupting volcano, dark with repression, disease and death. You see it all through the poetic, poignant images of Máni Steinn's story. And then in a final flourish you see it all vanish in a way that makes it unforgettable."
—Adam Foulds
"We should count ourselves fortunate to live in the age of Sjón—and double lucky for the lyrical English translations of his work by Victoria Cribb. For the past three decades the Icelandic author has been steadily building up an oeuvre that is never less than unpredictable, disarming and visionary . . . When Mani dreams, or slips into influenza's feverish hallucinations, his visions of facial features, erotic encounters and the collision of the human and the technical operate in the same register as Luis Bunuel's Un Chien Andalou or Hans Richter's Ghosts Before Breakfast . . . Such magic is always handled by Sjón with restraint so that it seems as natural as the book's quotidian details, those fine-grained descriptions of life in an town that, overnight, can find itself blanketed with volcanic ash, turning the world as hushed and monochromatic as the frames from a silent film."
—Patrick Flanery, The Times Literary Supplement
"Moonstone is in some ways Sjón's most straightforward book—but there is a wonderful netherworld quality to its ashen Reykjavík . . . Sjón's work borders not only Bulgakov's but also that of Jose Saramago."
—Chris Power, The New Statesman
"A masterful, intricately woven story with unforgettable images, an intense style, and a unique hero. The reading experience of the year."
—Frettabladid [Iceland]
"Moonstone is an eclectic display of light and shadows, beaming from the burning hot projection booth of a master illusionist."
—Úlfhildur Dagsdóttir, literature.is [Iceland]
"Novel of the year."
—Kolbrun Bergthosdottir, Mordunbladid Daily [Iceland]
"[Moonstone] can be read again and again, and still one can find something new. The text is clear, accessible, and very readable. There is never a redundant word and every one of them is carefully chosen. The story is written with great artistry as the author plays with rhythm, perception and the boundaries of realism and surrealism. If there is anything to criticize, it is how the author makes it hard for us to put the book down, not because there is something left unsaid, but simply because it is a joy to read. An amazing book."
—Ingibjorg Dogg Kjartansdottir, DV Daily