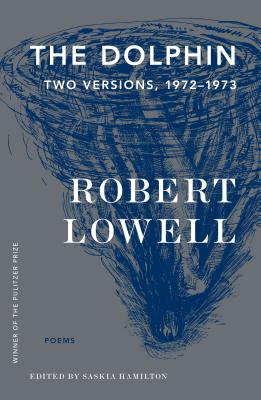 The Dolphin
Two Versions, 1972-1973
Paperback

* Individual store prices may vary.
Description
The Dolphin: Two Versions, 1972-1973 is an expanded edition of the Pulitzer Prize–winning provocative poetry collection that crossed the line between art and life.

I have sat and listened to too many
words of the collaborating muse,
and plotted perhaps too freely with my life,
not avoiding injury to others,
not avoiding injury to myself—
to ask compassion . . . this book, half fiction,
an eelnet made by man for the eel fighting
my eyes have seen what my hand did.

Winner of the 1973 Pulitzer Prize in Poetry, Robert Lowell's The Dolphin was controversial from the beginning: many of the poems include letters from Robert Lowell's wife, the celebrated writer and critic Elizabeth Hardwick, wrote to him after he left her for the English socialite and writer Caroline Blackwood. He was warned by many, among them Elizabeth Bishop, that "art just isn't worth that much."

Nevertheless, these poems are a powerful document of an impulsive love, and a moving record of Lowell's change from one life and marriage in America to a new life on new terms with a new family in England, rendered with the stunning technical power and control for which he was so celebrated.

This new edition, which follows the 1973 edition, includes scans of the pages of Lowell's original manuscript, giving us a look into the brilliant and complicated mind of one of our most beloved and distinguished poets.
Farrar, Straus and Giroux, 9780374538279, 224pp.
Publication Date: December 10, 2019
About the Author
Robert Lowell (1917-1977) was the renowned and controversial author of many books of poetry, including Day by Day, The Dolphin, and History. FSG also published his Collected Prose in 1987.

Saskia Hamilton is the author of several books of poetry, including Corridor, named one of the best poetry books of 2014 by The New Yorker and The New York Times Book Review. She is the editor of The Letters of Robert Lowell and coeditor of Words in Air: The Complete Correspondence Between Elizabeth Bishop and Robert Lowell. She teaches at Barnard College.