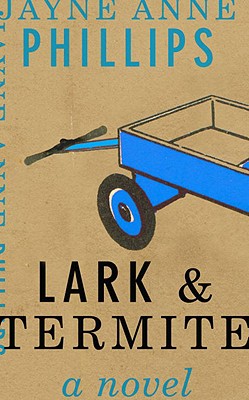 Lark and Termite
Hardcover

* Individual store prices may vary.
Other Editions of This Title:
Digital Audiobook (3/19/2009)
Paperback (1/12/2010)
Paperback (2/1/2010)
Hardcover (3/1/1963)
February 2009 Indie Next List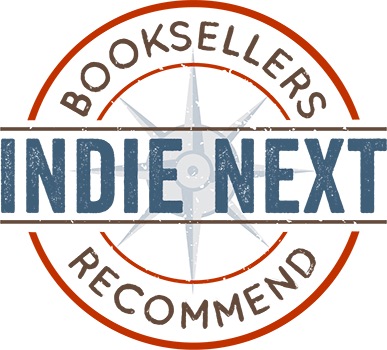 "Set in early 1950s West Virginia and Korea, Lark & Termite is a mysterious and subtly heroic tale of community, war, and the heart's wondrous capacities, providing the most moving and dramatic work of this writer's distinguished career."
— Richard Howorth, Square Books, Oxford, MS
View the List
Description
A rich, wonderfully alive novel from one of our most admired and best-loved writers, her first book in nine years. Lark and Termite is set during the 1950s in West Virginia and Korea. It is a story of the power of loss and love, the echoing ramifications of war, family secrets, dreams and ghosts, and the unseen, almost magical bonds that unite and sustain us.

At its center, two children: Lark, on the verge of adulthood, and her brother, Termite, a child unable to walk and talk but filled with radiance. Around them, their mother, Lola, a haunting but absent presence; their aunt Nonie, a matronly, vibrant woman in her fifties, who raises them; and Termite's father, Corporal Robert Leavitt, who finds himself caught up in the chaotic early months of the Korean War.

Told with deep feeling, the novel invites us to enter into the hearts and thoughts of the leading characters, even into Termite's intricate, shuttered consciousness. We are with Leavitt, trapped by friendly fire alongside the Korean children he tries to rescue. We see Lark's dreams for Termite and her own future, and how, with the aid of a childhood love and a spectral social worker, she makes them happen. We learn of Lola's love for her soldier husband and her children, and unravel the mystery of her relationship with Nonie. We discover the lasting connections between past and future on the night the town experiences an overwhelming flood, and we follow Lark and Termite as their lives are changed forever.
Praise For Lark and Termite…
"Once you open its hypnotic pages you will find yourself pulled like metal to a magnet . . . [Termite's] sequences are virtuoso segments in which Phillips plays English the way Casals played Bach." –Alan Cheuse, Dallas Morning News

"A tour-de force of history, imagination and invention. It is resonant and profound, a masterpiece worth waiting for." –Elissa Schappell, More

"Mysterious, affecting . . . reveals [a family's] tangled secrets in such a profound and intimate way that these ordinary, wounded people become both tragic and magnificent." –Ron Charles, front page, Washington Post Book World

"Jayne Anne Phillips writes with all five senses, paying attention–as few writers do–to sight, sound, taste, touch and smell in nearly every sentence of her tightly constructed, extraordinary new novel . . . a powerful reading experience, at once poetic and electrifying."
–Heller McAlpin, Newsday

"Phillips taps into powerful magic with a tale that surprises to its last page . . . A Jewel of a book." –Colette Bancroft, St. Petersburg Times

"Luminous and haunting and singular . . . [Lark and Termite] feels as if it has been taken straight from the griddle and is still too hot to touch. And because it deals with issues over which people have been arguing for centuries–families and war–the novel's rare immediacy is really quite spectacular."–Julia Keller, Chicago Tribune

"Reading this novel is like listening to music in which some of the notes are outside the normal realm of human hearing, but felt deep in the body." –Margaret Quanne, The Columbus Dispatch


"A true work of art . . . that seems destined to last, on bookshelves and in readers' hearts. [P]lumbs the depths of consciousness with potent and poetic language . . . You finish wanting to turn back to the first pages and start over, making sure not to miss a single note."
–Malena Watrous, The San Francisco Chronicle

"An original examination of the strange durability of family ties." –Brooke Allen, Wall Street Journal

"Jayne Anne Phillips renders what is realistically impossible with such authority that the reader never questions its truth. This is the alchemy of great fiction: the fantastic dream that's created in Lark and Termite is one the reader enters without ever looking back."
–Kathryn Harrison, The New York Times Book Review

"Haunting . . . A rigorous and demanding work of complex literary architecture . . . Make no mistake: Phillips's January novel has set a high literary bar that will challenge subsequent novels in 2009."
–John Marshall, Seattle Post-Intelligencer

"Lark and Termite offers substantial rewards for readers who value passages of gorgeous, intelligent writing with intricate literary architecture." –Perrin Ireland, Boston Globe

"Wonderful . . . riveting and moving . . .In this novel about sibling love set in the 1950's, Lark's pragmatism, clear-eyed love and determination to hold on to her brother are strikingly fresh and heroic." –Wingate Packard, The Seattle Times

"Rich symbols and parallels are carried along by the sounds, images and rhythms of Phillips's wordcraft. This is Phillips writing at her best." –Joseph Peschel, St Louis Post-Dispatch


"Jayne Anne Phillips's intricate, deeply felt new novel reverberates with echoes of Faulkner, Woolf, Kerouac, McCullers, and Michael Herr's war reporting, and yet it fuses all these wildly disparate influences into something incandescent and utterly original. [Her characters] are so indelible, so intimately drawn, that they threaten to move in and take up permanent residence in the reader's mind." –Michiko Kakutani, The New York Times

"Jayne Anne Phillips has the universal soul of an artist, and she is at the height of her powers in Lark and Termite, entering with absolute authenticity and compassion into the hearts and sensibilities of the members of a remarkable family, whose story from the middle of the 20th century reflects profoundly on our lives in the beginning of the 21st. This is a major novel from one of America's finest writers."
–Robert Olen Butler

"If I could name one novel by an American woman that compares in cult status to J.D. Salinger's The Catcher in the Rye or Jack Kerouac's On the Road, it would Jayne Anne Phillips' Black Tickets. A short masterpiece comprising connected tales about people living outside the American Dream that Raymond Carver praised for its 'crooked beauty,' Phillips 1979 debut heralded a writer of precocious power and daring instincts. Her work since —including Machine Dreams, Fast Lanes, Shelter, and Motherkind–has proven, and even surpassed, her early promise. . . .
"Lark & Termite . . . is set in West Virginia and Korea in the 1950's. At its center are two siblings, 17-year-old Lark and her brother, Termite, who is mute and cannot walk; their fragile mother, Lola; their aunt Nonie, who is raising them; and Termite's father, Corporal Robert Leavitt, who is serving in the Korean War.
"Moving between Leavitt's perilous situation–his unit has taken refuge with some South Koreans in a railroad tunnel after being pinned down by friendly fire–and his hardscrabble family in Winfield, West Virginia, where a life-changing natural disaster strikes, Phillips lovingly and dramatically captures intimate and historic parallels between these disparate places.
"In one startling passage, Lark says about Termite, as they sit in the yard of Nonie's house in the 'still and flat' day. 'He never looks at his fingers but I always think he hears or knows something through them.' It seems to me that Phillips has always written this way too–right through her amazing fingers into the astonished world." –Lisa Shea, Elle Magazine

"Lark and Termite's parallels with The Sound and the Fury are remarkable. Both novels employ four points of view and are sometimes told in stream of consciousness . . .In Phillips, there are Leavitt, Lark, Nonie, and Termite. . . Phillips reinvigorates and transforms the Faulknerian infrastructure. Female voices, not the chorus of brothers Jason and Quentin, dominate in Lark and Termite…. Lark's tender care for Termite [her brother, who, like Benjy is unable to walk, talk, or care for himself] suffuses Phillips' novel . . .The relationship between Nonie and her promiscuous, more beautiful sister is exquisitely explored . . . While Faulkner chronicled the decay of the South through its men, Phillips adumbrates the nobility of Appalachia, of Korean refugees, of the least of us, by taking us into the 'shaky territory' of women and the 'picture inside the roar, a tunnel inside the tunnel.'" –Lorraine Adams, Bookforum


"This novel is cut like a diamond, with such sharp authenticity and bursts of light." –Alice Munro

"Lark and Termite is extraordinary and it is luminous. This is not simply classic Jayne Anne Phillips. This is something far more extraordinary. It is an astounding feat of the imagination. It is the best novel I've read this year." –Junot Díaz

"What a beautiful, beautiful novel this is–so rich and intricate in its drama, so elegantly written, so tender, so convincing, so penetrating, so incredibly moving. I can declare without hesitation or qualification that Lark and Termite is by far the best new novel I've read in the last five years or so." –Tim O'Brien
Knopf, 9780375401954, 272pp.
Publication Date: January 6, 2009
About the Author
Jayne Anne Phillips is the author of three previous novels and two collections of widely anthologized stories. She is the recipient of a Guggenheim Fellowship, two National Endowment for the Arts Fellowships, a Bunting Fellowship, a Howard Foundation Fellowship. and an Academy Award in Literature (1997) from the American Academy of Arts and Letters. Phillips is currently professor of English and director of the MFA Program at Rutgers-Newark, the State University of New Jersey.
or
Not Currently Available for Direct Purchase