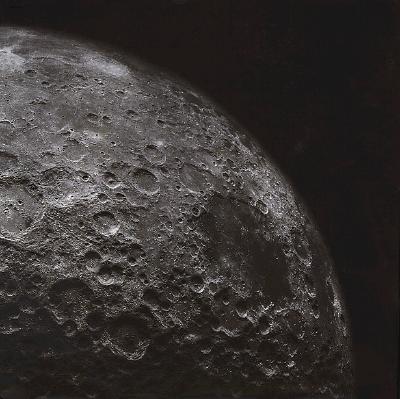 Full Moon (Hardcover)
Alfred A. Knopf, 9780375406348, 236pp.
Publication Date: May 18, 1999
* Individual store prices may vary.
or
Not Currently Available for Direct Purchase
Description
The most thrilling of all journeys--the missions of the Apollo astronauts to the surface of the Moon and back--yielded 32,000 extraordinarily beautiful photographs, the record of a unique human achievement. Until recently, only a handful of these photographs had been released for publication; but now, for the first time, NASA has allowed a selection of the master negatives and transparencies to be scanned electronically, rendering the sharpest images of space that we have ever seen. Michael Light has woven 129 of these stunningly clear images into a single composite voyage, a narrative of breathtaking immediacy and authenticity that begins with the launch and is followed by a walk in space, an orbit of the Moon, a lunar landing and exploration, and a return to Earth with an orbit and splashdown.

     Graced by five 45-inch-wide gatefolds that display the lunar landscape, from above the surface and at eye level, in unprecedented detail and clarity, Full Moon conveys on each page the excitement, disorientation, and awe that the astronauts themselves felt as they were shot into space and then as they explored an alien landscape and looked back at their home planet from hundreds of thousands of miles away.

Published on the thirtieth anniversary of Apollo 11--the first landing on the Moon--this remarkable and mesmerizing volume is, like the voyages it commemorates and re-creates, an experience both intimate and monumental.
About the Author
Michael Light is an artist and photographer based in San Francisco. His work is in the collections of The Center for Creative Photography and the San Francisco Museum of Modern Art. His photo-novel, Ranch, was published in 1994.

Andrew Chaikin, who contributed an essay to this volume, is the author of the definitive study of the Apollo missions, A Man on the Moon (1994), which was the basis of the award-winning television series "From the Earth to the Moon."
Advertisement