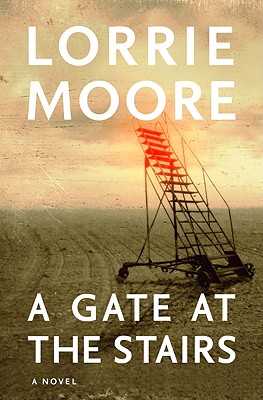 A Gate at the Stairs (Hardcover)
Knopf Publishing Group, 9780375409288, 321pp.
Publication Date: September 1, 2009
Other Editions of This Title:
Paperback (8/24/2010)
Compact Disc (4/23/2019)
Compact Disc (9/8/2009)
Compact Disc (9/1/2009)
MP3 CD (4/23/2019)
Compact Disc (4/23/2019)
Hardcover, Large Print, Large Print (2/1/2010)
* Individual store prices may vary.
September 2009 Indie Next List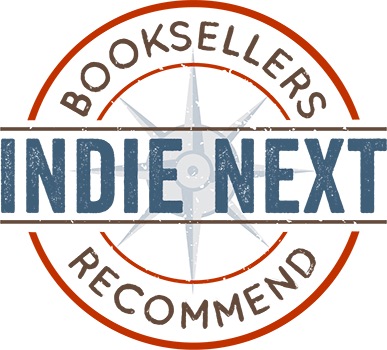 "In order to earn enough to stay in school and get her degree, Tassie Keltjin decides to become a nanny for a woman who wants to adopt?and who insists Tassie be a part of the process from the first adoption agency interview. Chaos ensues as Tassie, her employer, and their little charge totter towards what they regard as normality in this wonderful novel about love and loss and the triumph of the human spirit."
— Kathy Ashton, The King's English, Salt Lake City, UT
View the List
Description
In her best-selling story collection, Birds of America ("[it] will stand by itself as one of our funniest, most telling anatomies of human love and vulnerability" —James McManus, front page of The New York Times Book Review), Lorrie Moore wrote about the disconnect between men and women, about the precariousness of women on the edge, and about loneliness and loss.

Now, in her dazzling new novel—her first in more than a decade—Moore turns her eye on the anxiety and disconnection of post-9/11 America, on the insidiousness of racism, the blind-sidedness of war, and the recklessness thrust on others in the name of love.

As the United States begins gearing up for war in the Middle East, twenty-year-old Tassie Keltjin, the Midwestern daughter of a gentleman hill farmer—his "Keltjin potatoes" are justifiably famous—has come to a university town as a college student, her brain on fire with Chaucer, Sylvia Plath, Simone de Beauvoir.

Between semesters, she takes a job as a part-time nanny.

The family she works for seems both mysterious and glamorous to her, and although Tassie had once found children boring, she comes to care for, and to protect, their newly adopted little girl as her own.

As the year unfolds and she is drawn deeper into each of these lives, her own life back home becomes ever more alien to her: her parents are frailer; her brother, aimless and lost in high school, contemplates joining the military. Tassie finds herself becoming more and more the stranger she felt herself to be, and as life and love unravel dramatically, even shockingly, she is forever changed.

This long-awaited new novel by one of the most heralded writers of the past two decades is lyrical, funny, moving, and devastating; Lorrie Moore's most ambitious book to date—textured, beguiling, and wise.
About the Author
Lorrie Moore is the author of the story collections "Birds of America," "Like Life," and "Self-Help" and the novels "Who Will Run the Frog Hospital?" and "Anagrams." Her work has won honors from the Lannan Foundation and the American Academy of Arts and Letters, as well as the Irish Times International Prize for Fiction, the Rea Award for the Short Story, and the PEN/Malamud Award. She is a professor of English at the University of Wisconsin in Madison.
Praise For A Gate at the Stairs…
"The admired fiction writer Lorrie Moore has a unique gift. She can be screamingly funny—and in the very next paragraph, able to convey terrible grief. . . Her language is dazzling." —Deirdre Donahue, USA TODAY  "[A GATE AT THE STAIRS] is a gift." —Philadelphia Inquirer  ". . . this is the kind of book that sneaks up on you: Moore charms with her humor and knack for the small but telling detail, slowly builds a sense of investment in her frustratingly passive protagonist, then unleashes an unexpected emotional wallop at the end." —Patrick Condon, Associated Press

"Moore's penetrating and singular voice as a writer is one I could listen to for years and years."  —Maureen Corrigan, NPR's Fresh Air 
"Moore is such a bright, witty writer. . . A Gate at the Stairs is Moore's first novel in 15 years, which means a whole generation of readers has grown up thinking of her only as one of the country's best short-story writers. Get ready to expand your sense of what she—and a novel—can do. . . what's so endearing is Moore's ability to tempt us with humor into the surreal boundaries of human experience, those strange decisions that make no sense out of context, the things we can't believe anyone would do. The novel's climax takes us right into the disorienting logic of grief for a scene that's both horrifying and tender, a grotesque violation of taboos that's entirely forgivable and heartbreaking."
—Ron Charles, The Washington Post  "A powerful, compassionate novel, both funny and tragic, and always beautifully told."—Malcolm Jones, Newsweek  "Moore may be, exactly, the most irresistible contemporary American writer: brainy, humane, unpretentious and warm; seemingly effortlessly lyrical; Lily-Tomlin-funny. Most of all, Moore is capable of enlisting not just our sympathies but our sorrows. . . This book plumbs deep because it is anchored deep. . . On finishing A Gate at the Stairs I turned to the reader nearest to me and made me swear to read it immediately."            —Jonathan Lethem, The New York Times Book Review (cover review) "A Gate at the Stairs has the power to make you laugh and cry, sometimes almost simultaneously, and its wonderful, heartbreaking conclusion reminds us that no matter how we suffer, we still can reach a peculiarly human state of grace." 
—Connie Ogle, Miami Herald  "Her most powerful book yet. . . An indelible portrait of a young woman coming of age in the Midwest in the year after 9/11. . . The novel explores, with enormous emotional precision, the limitations and insufficiencies of love, and the loneliness that haunts even the most doting of families. . . Most memorably, in this haunting novel Ms. Moore gives us stark, melancholy glimpses into her characters' hearts, mapping their fears and disappointments, their hidden yearnings and their more evanescent efforts to hold on to their dreams in the face of unfurling misfortune." 
—Michiko Kakutani, The New York Times    "Fifty years from now, it may well turn out that the work of very few American writers has as much to say about what it means to be alive in our time as that of Lorrie Moore." 
—Jonathan Dee, Harper's Magazine
"With dizzying wit and acute intelligence, Lorrie Moore's novel A Gate at the Stairs features a Midwestern coed turned part-time nanny drawn into the full-time drama of a family who all demand babysitting."
—Vanity Fair

"The ending of this book is a miracle of lyric force, beautiful and beautifully constructed, with a comic touch that transforms itself to a kind of harrowing precision. With great writers this precision is achieved with such irregular tools as voice and convictions and social gestures, reacting to circumstances and events–or better, as Lorrie Moore shows us in this fine book–to the mysteries of love, agony, and grace."
—Vince Passaro, O, The Oprah Magazine

"Heroine Tassie's wit and bruisable heart makes this novel refreshingly real."
—Good Housekeeping

"A fiction writer with as fine a bead on contemporary life and relationships and absurdity as anyone writing today. . .startling, painful, funny, universal true observations about life's closely intertwined stings and salvations. . ."
—Louisa Kamps, Elle magazine

"Moore cannot write a bad sentence, cannot create poor characters, cannot tell flat, ho-hum stories. When she's good, she's very, very good; when she's bad, she's good."
—Milwaukee Journal Sentinel


"A Gate at the Stairs is hilarious and distressing, entertaining and wise, and further proof that Lorrie Moore is one of the very best American writers working today.  I wish she was Irish."
—Roddy Doyle

"Contemporary fiction has produced few noticers with a better eye and more engaging voice than Tassie Keltjin, the narrator of Lorrie Moore's deceptively powerful A Gate at the Stairs. For much of Moore's first novel in 15 years–her short stories have established her as something of a Stateside Alice Munro–Tassie's eye and ear are pretty much all there is to the book. . . The enrichment of such complications makes this one of the year's best novels. . ."
—Don McLeese, Kirkus Reviews (featured review)

"[A] luminous, heart-wrenchingly wry novel. . . Moore's graceful prose considers serious emotional and political issues with low-key clarity and poignancy. . . generous flashes of wit endow this stellar novel with great heart."
—Publishers Weekly (starred)

"The unique vision and exquisite writing cast a spell."
—Booklist (starred)
Book Videos
Coverage from NPR
or
Not Currently Available for Direct Purchase