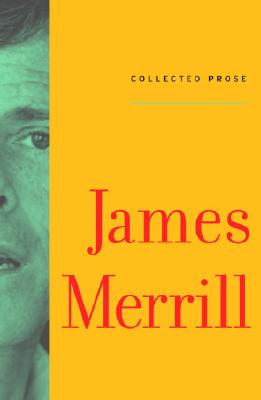 Collected Prose (Hardcover)
Knopf Publishing Group, 9780375411366, 752pp.
Publication Date: October 26, 2004
* Individual store prices may vary.
or
Not Currently Available for Direct Purchase
Description
Following James Merrill's widely celebrated Collected Poems and Collected Novels and Plays, this volume gives us, most intimately, the man himself and his charmingly straightforward exploration of how he became himself. As much as any poet of our time, Merrill conceived of his work and his life as warp and woof, and the prose collected here (from his juvenilia and occasional pieces through his critical writings to his interviews and memoir) shows how bound up in his craft (itself a recurrent topic) were his readings and reflections, his travels and friendships. Even Merrill's most devoted readers will be startled anew at the range of his aesthetic concerns and the depth of his knowledge. Dante and Ponge, Cavafy and Montale, Elizabeth Bishop and Wallace Stevens, all figure prominently here, and the volume is shot through with commentary on music, especially opera, and descriptions of the world's great cities including New York, Paris, Istanbul, and Kyoto and their cultural treasures. The volume closes resoundingly with A Different Person, Merrill's memoir of his young life, in which he travels to Europe to explore the culture, comes of age as a gay man, and faces down his legacy as the son of the renowned financier Charles E. Merrill.
As Merrill remarks to one interviewer here, a poet is someone choosing the words he lives by. This volume, a cross section of a singularly complex literary life, showcases the care for verbal nuance and the inimitably varied tones that distinguish this great American writer.
About the Author
James Merrill was born on March 3, 1926, in New York City and died on February 6, 1995. From the mid-1950s on, he lived in Stonington, Connecticut, and for extended periods he also had houses in Athens and Key West. From The Black Swan (1946) through A Scattering of Salts (1995), he wrote twelve books of poems, ten of them published in trade editions, as well as The Changing Light at Sandover (1982). He also published two plays, The Immortal Husband (1956) and The Bait (1960); two novels, The Seraglio (1957, reissued 1987) and The (Diblos) Notebook (1965, reissued 1994); a book of essays, interviews, and reviews, Recitative (1986); and a memoir, A Different Person (1993). Over the years, he was the winner of numerous awards for his poetry, including two National Book Awards, the Bollingen Prize, the Pulitzer Prize, and the Bobbitt Prize from the Library of Congress. He was a chancellor of the Academy of American Poets and a member of the American Academy of Arts and Letters. J. D. McClatchy and Stephen Yenser are James Merrill s literary executors. J. D. McClatchy has published six volumes of poetry and two collections of essays. He teaches at Yale and is the editor of The Yale Review. Stephen Yenser has written three books of criticism (one about Merrill) and a volume of poems. He is a professor of English and the director of Creative Writing at UCLA. James Merrill s Collected Poems is available in Knopf paperback. The Voice of the Poet: James Merrill is available from Random House Audio."
Advertisement