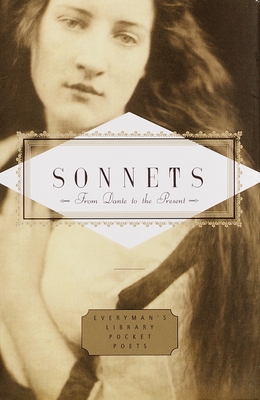 Sonnets: From Dante to the Present (Hardcover)
From Dante to the Present
Everyman's Library, 9780375411779, 256pp.
Publication Date: March 27, 2001
* Individual store prices may vary.
or
Not Currently Available for Direct Purchase
Description
"A sonnet is a moment's monument," said Dante Gabriel Rossetti in a sonnet about sonnets. The sonnets in this collection--whether they capture moments of perception, recognition, despair, or celebration--reveal how great an amount of feeling, insight, and experience can be concentrated into a mere fourteen lines. Here are classics such as Milton's "On His Blindness," Yeats's "Leda and the Swan," and Frost's "The Oven Bird," juxtaposed with the mischievous wit of Rupert Brooke's "Sonnet Reversed," the lyric defiance of Mona Van Duyn's "Caring for Surfaces," and the comic poignancy of Philip Larkin's "To Failure." From the lovelorn laments of Dante and Petrarch to the artful heights of Sidney, Spenser, and Shakespeare, from the masterpieces of Wordsworth and Keats to the innovations of Elizabeth Bishop, Wallace Stevens, and James Merrill, the sonnet has proved both versatile and enduring. This delightful anthology displays the incredible range and power of the verse form that has inspired poets across the centuries.
About the Author
JOHN HOLLANDER is the author of more than a dozen books of poetry. His first, A Crackling of Thorns, was chosen by W. H. Auden as the 1958 volume in the Yale Series of Younger Poets. He wrote eight books of criticism, including the award-winning Rhyme's Reason: A Guide to English Verse and The Work of Poetry, and edited or coedited twenty-two collections, among them The Oxford Anthology of English Literature, American Poetry: The Nineteenth Century, and (with Anthony Hecht, with whom he shared the Bollingen Prize in Poetry in 1983) Jiggery-Pokery: A Compendium of Double Dactyls. Mr. Hollander attended Columbia and Indiana Universities and was a Junior Fellow of the Society of Fellows of Harvard University. He taught at Connecticut College and Yale, and was a professor of English at Hunter College and the Graduate Center, CUNY. In 1990 he received a MacArthur Fellowship. He died in August 2013.
Advertisement