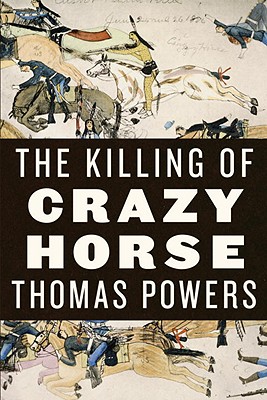 The Killing of Crazy Horse (Hardcover)
Knopf, 9780375414466, 592pp.
Publication Date: November 2, 2010
* Individual store prices may vary.
or
Not Currently Available for Direct Purchase
November 2010 Indie Next List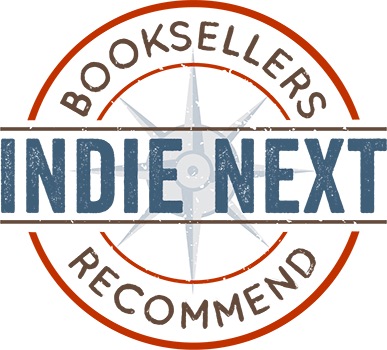 "Thomas Powers has poured his heart and soul into this book, and the reader will do the same. It is a sad tale masterfully told as Powers weaves exhaustive research into the spellbinding story of Crazy Horse, the great Sioux warrior and leader, a little-discussed and often misunderstood player in American History. This book possesses the kind of immediacy only seen in the very best narrative nonfiction, and will become an important source for years to come."
— Sheryl Cotleur, Book Passage, Corte Madera, CA
View the List
Description
He was the greatest Indian warrior of the nineteenth century. His victory over General Custer at the battle of Little Bighorn in 1876 was the worst defeat inflicted on the frontier Army. And the death of Crazy Horse in federal custody has remained a controversy for more than a century.

The Killing of Crazy Horse pieces together the many sources of fear and misunderstanding that resulted in an official killing hard to distinguish from a crime. A rich cast of characters, whites and Indians alike, passes through this story, including Red Cloud, the chief who dominated Oglala history for fifty years but saw in Crazy Horse a dangerous rival; No Water and Woman Dress, both of whom hated Crazy Horse and schemed against him; the young interpreter Billy Garnett, son of a fifteen-year-old Oglala woman and a Confederate general killed at Gettysburg; General George Crook, who bitterly resented newspaper reports that he had been whipped by Crazy Horse in battle; Little Big Man, who betrayed Crazy Horse; Lieutenant William Philo Clark, the smart West Point graduate who thought he could "work" Indians to do the Army's bidding; and Fast Thunder, who called Crazy Horse cousin, held him the moment he was stabbed, and then told his grandson thirty years later, "They tricked me! They tricked me!"

At the center of the story is Crazy Horse himself, the warrior of few words whom the Crow said they knew best among the Sioux, because he always came closest to them in battle. No photograph of him exists today.

The death of Crazy Horse was a traumatic event not only in Sioux but also in American history. With the Great Sioux War as background and context, drawing on many new materials as well as documents in libraries and archives, Thomas Powers recounts the final months and days of Crazy Horse's life not to lay blame but to establish what happened.
About the Author
Thomas Powers is a Pulitzer Prize-winning journalist and writer best known for his books on the history of intelligence organizations. Among them are "Intelligence Wars: American Secret History from Hitler to al-Qaeda;""Heisenberg's War: The Secret History of the German Bomb;" and "The Man Who Kept the Secrets: Richard Helms and the CIA." For most of the last decade Powers kept a 1984 Volvo at a nephew's house in Colorado, which he drove on frequent trips to the northern Plains. He lives in Vermont with his wife, Candace.
Praise For The Killing of Crazy Horse…
"More than the story of Crazy Horse or the battles between two implacable foes, Powers gives us a portrait of a place—a portrait done in the blood of the heartland, a heart still beating after all these years. Powers has given us a great book, a great painting of that still beating heart."
—David Treuer, The Washington Post Book World

"[A] richly textured account of clashing civilizations on the Great Plains during the late 19th century . . . Carefully and elegantly wrought . . . Powers tells us much that is revealing and moving about the Sioux in their last days as free warriors."
—Evan Thomas, The New York Times Book Review
 
"A story rife with intrigue, rivalry, factionalism, jealousy and betrayal. Mr. Powers works through this maze with admirable insight . . . . His narrative [is] solidly grounded in original sources and extensive field work . . . The Killing of Crazy Horse will stand the test of time."
—Robert M. Utley, The Wall Street Journal
 
"Tremendous . . . The Killing of Crazy Horse is one of the most moving and compassionate books on the Indian Wars published in some time."
—Andrew Graybill, The American Scholar
 
"Tom Powers's masterpiece, long awaited and very worth the wait. It's one of the finest books yet written about the American West—dense with insight, filled with fascinating characters, including a fine portrait of the enigmatic warrior Crazy Horse. Anyone interested in the settlement of the West should hurry and buy it."
—Larry McMurtry

"A compelling look into the politics and prejudices that shaped the era . . . Evocative and evenhanded . . . A rich and worthwhile read."
—Makiia Lucier, Portland Oregonian
 
"Lucid, controlled and compulsively readable . . . A skillful synthesis of historical research and contested narrative, resonant with enduring loss."
—Kirkus Reviews
 
"A richly detailed, sensitive and evenhanded portrayal . . . Drawing on firsthand accounts by soldiers and officers, settlers and Lakota, the author assembles a savvy analysis of the conflicting interests and worldviews at play. . . Crazy Horse's final minutes are handled with aplomb by the author, as is the warrior's shifting legacy in the decades after his death."
—Publishers Weekly
 
"This beautifully written and absorbing work is less about the death of Crazy Horse and more about the personality and life of the Native American icon. It is also an insightful and scrupulously fair examination of the culture of the Plains Indian bands and their interaction with advancing white civilization in the nineteenth century."
—Jay Freeman, Booklist
 
"Intricately structured and exhaustively researched, Thomas Powers's powerful narrative thrashes its way through the thickets of the Big Horn and Yellowstone Expedition to solve the conundrum of the killing of Crazy Horse. By giving equal weight to the Indian narrative, Powers gives the story the complexity it deserves."
 —Ted Morgan, Pulitzer Prize-winning journalist and author of Wilderness at Dawn: The Settling of the North American Continent and A Shovel of Stars: The Making of the American West
Advertisement