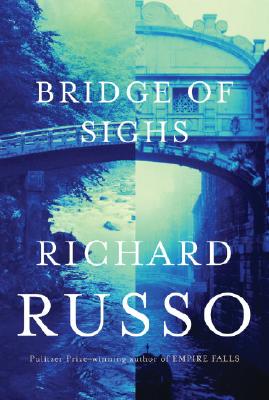 Bridge of Sighs (Hardcover)
Knopf Publishing Group, 9780375414954, 527pp.
Publication Date: September 25, 2007
* Individual store prices may vary.
or
Not Currently Available for Direct Purchase
Fall '08/Winter '09 Reading Group List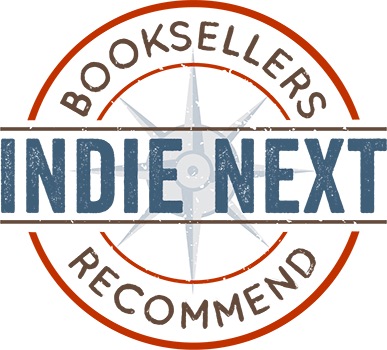 "Like some of the best, most compelling works of fiction, sense of place is a character in Russo's Bridge of Sighs. Bridges in upstate New York and, more famously, in Venice set the stage for this rich, fascinating story of families, friends, coming of age, and late-in-life hardships. Book groups will eagerly digest the ordinary details, plus discuss the extraordinary circumstances of real life -- wonderful!"
— Kathleen Dixon, Islandtime Books & More, Washington Island, WI
View the List
Description
Six years after the best-selling, Pulitzer Prize-winning" Empire Falls, " Richard Russo returns with a novel that expands even further his widely heralded achievement.
Louis Charles ("Lucy") Lynch has spent all his sixty years in upstate Thomaston, New York, married to the same woman, Sarah, for forty of them, their son now a grown man. Like his late, beloved father, Lucy is an optimist, though he's had plenty of reasons not to be--chief among them his mother, still indomitably alive. Yet it was her shrewdness, combined with that Lynch optimism, that had propelled them years ago to the right side of the tracks and created an "empire" of convenience stores about to be passed on to the next generation.
Lucy and Sarah are also preparing for a once-in-a-lifetime trip to Italy, where his oldest friend, a renowned painter, has exiled himself far from anything they'd known in childhood. In fact, the exact nature of their friendship is one of the many mysteries Lucy hopes to untangle in the "history" he's writing of his hometown and family. And with his story interspersed with that of Noonan, the native son who'd fled so long ago, the destinies building up around both of them (and Sarah, too) are relentless, constantly surprising, and utterly revealing.
"Bridge of Sighs" is classic Russo, coursing with small-town rhythms and the claims of family, yet it is brilliantly enlarged by an expatriate whose motivations and experiences--often contrary, sometimes not--prove every bit as mesmerizing as they resonate through these richly different lives. Here is a town, as well as a world, defined by magnificent and nearly devastating contradictions.
About the Author
Richard Russo lives with his wife in coastal Maine. He is available for lectures and readings thorugh the Knopf Speaker's Bureau. http: //www.knopfspeakersbureau.com
Praise For Bridge of Sighs…
"Russo's attention to the currents of friendship and family life, the conflicts, anxieties and irritations that mingle with affection and loyalty, make Bridge of Sighs a continual flow of little revelations . . . a story of constantly evolving complexity and depth . . . It's Russo's most intricate, multifaceted novel . . . enormous and enormously moving." --Ron Charles, The Washington Post Book World

"A great American story . . . Beautiful, funny, profound and, in the end, quietly devastating. It's a book built to endure." --Kyle Smith, People (4 stars)

"Russo makes sexual ambiguity feel homey and familiar, and he does it here with consequences more emotionally weighty than ever before. His novels have that pleasurable roominess of books rich in story and quick in prose style, but in Bridge of Sighs, he crosses from bittersweet comedy to the realm of tragedy." --Vince Passaro, O Magazine

"His most ambitious and best work." --Bob Minzesheimer, USA Today

"Engrossing . . . Russo writes about [his] characters--their fistfights, bar nights, secret kisses, self-delusions--with such warmth that, whether it turns out to be a hellhole or heaven on earth, you're grateful to be back on his turf." --Jennifer Reese, Entertainment Weekly

"A novel of great warmth, charm and intimacy . . . richly evocative and beautifully wrought." --Janet Maslin, New York Times

"[A] magnificent, bighearted new novel [and] an astounding achievement . . . From its lovely beginning to its exquisite, perfect end, Russo has written a masterpiece." --Mameve Medwed, Boston Sunday Globe

"A winning story of the strange ways that parents and children, lovers and friends connect and thrive." --Henry L. Carrigan, Jr., Library Journal

"Nobody now writing rivals Russo at untangling the knots of family connection, love and sexuality, ambition and compromise, fidelity and betrayal that link and afflict a formidable gallery of vividly observed, generously portrayed characters . . . A wise, uplifting book: a big-hearted, often comic, yet sturdily realistic testament to the resiliency of ordinary people who surprise us, and themselves, by coping, rebuilding and moving on. Rich, confounding and absorbing--utterly irresistable." --Kirkus, starred review

"Here is the novel Russo was born to write . . . Coursing with humor and humanity . . . it is a seamless interweaving of childhood memories, tragic incidents, and unforgettable dialogue." --Joanne Wilkinson, Booklist

"From the first page, when narrator Lou C. "Lucy" Lynch begins to speak, readers will be drawn so completely into Russo's world that putting the book down each time feels like a shock." --Kirkus

"[A] splendid chronicle . . . Russo has a deep and real understanding of stifled ambitions and the secrets people keep, sometimes forever. Bridge of Sighs, on every page, is largehearted, vividly populated and filled with life from America's recent, still vanishing past." --Jeffrey Frank, Publishers Weekly, signature review
Advertisement