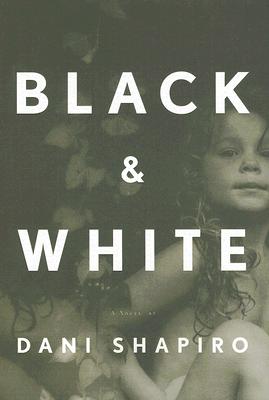 Black & White
Hardcover

* Individual store prices may vary.
Other Editions of This Title:
Digital Audiobook (5/14/2007)
Paperback (6/10/2008)
MP3 CD (5/15/2007)
Compact Disc (5/15/2007)
MP3 CD (5/15/2007)
Compact Disc (5/15/2007)
Description
From the author of Family History ("Poised, absorbing . . . a bona fide page turner"—The New York Times Book Review) and the best-selling memoir Slow Motion, a spellbinding novel about art, fame, ambition, and family that explores a provocative question: Is it possible for a mother to be true to herself and true to her children at the same time?

Clara Brodeur has spent her entire adult life pulling herself away from her famous mother, the renowned and controversial photographer Ruth Dunne, whose towering reputation rests on the unsettling nude portraits she took of her young daughter from the ages of three to fourteen. The Clara Series, which graced the walls of museums around the world as well as the pages of New York City tabloids that labeled the work pornographic, cast a long and inescapable shadow over its subject. At eighteen, when Clara might have entered university and begun to shape an identity beyond her sensationalized, unsought role in the New York art world, she fled to the quiet obscurity of small-town Maine, where she married and had a child, a daughter whom she has tried to shield from the central facts of her early life and her damaging role as her mother's muse.

Fourteen years later, Ruth Dunne is dying, and Clara is summoned to her bedside. Despite her anguish and ambivalence about confronting a family life she has repressed and denied for more than a decade, Clara returns. She finds Ruth surrounded, even in her illness, by worshipful interns, protective assistants, and her conniving art dealer.

Once again, she is Clara Dunne, the object of curiosity, the girl in the photos. Except this time she has her own daughter to think about—a girl who at nine looks strikingly like the girl in Ruth's photos—and she yearns to protect her, to insulate her from the exposure that will inevitably result when her two worlds, New York and Maine, collide.

As Clara charts a path connecting her childhood with her adult life, Shapiro's novel weaves together past and present in images as stark and intense as the photographs that tore the Dunnes apart. A brilliant examination of motherhood—a novel that pits artistic inspiration against maternal obligation and asks whether the two can ever be fully reconciled—Black & White explores the limits and duties of family loyalties, and even of love. Gripping, haunting, psychologically complex, this is Shapiro at her captivating best.
Praise For Black & White…
Praise for Dani Shapiro's

Black & White


"Universal dilemmas . . . face us all, and it is the novelist's job to breathe life into them one way or another, and this is something Shapiro does very well indeed. The strength of this novel is its particularity, it's specificity, whether Shapiro is raking over the changes wrought by the years to the Upper West Side or describing Clara's sense of dislocation as she attempts to blend in with the other moms on the Maine Island. . . . [Shapiro] has the skill to make those black scratches on white paper somehow live and breath."
—The New York Times Book Review"

"Trenchant and enduring . . . Shapiro elegantly and movingly portrays the troubled relationship young Clara has with a mother who uses her for her own artistic aims . . . As Shapiro has demonstrated in her earlier work, most notably in the novel Family History, she is nimble with structure and she plays out the story line deftly, creating the urgency of unraveling mystery in what is essentially psychological drama."
—Los Angeles Times Book Review

"Shapiro's sharp depictions of love and shame go a long way . . . [T]he novel offers some fine insights into marriage, the making of art and the often difficult mother-daughter dynamic."
—Publisher's Weekly

"Ambitious . . . thrilling . . . Shapiro's subtle, nuanced handling of her material emphasizes the radical subjectivity of experience, and builds into a powerful and compelling point."
—Time Out New York

"Spellbinding . . . provocative, hypnotic . . . spot-on authentic. A cool depiction of a mother and daughter's fraught and fiery relationship."
—USA Today

"Enthralling, fast-paced and a great read. Black & White presents knotty, compelling issues that Shapiro examines intelligently and without gratuitous drama."
—The Miami Herald

"A complex family drama . . . one that plays out both in the art world and on the streets of Manhattan. Mothers and daughters is a naturally absorbing subject and in Black & White, Shapiro shapes an intriguing dilemma that heightens into a moving story."
—New York Daily News

"Shapiro's central characters are expertly rendered: both the damaged Clara, whose childhood trust in and love for her mother was abused, and Ruth, whose love for her daughter and her art were so inextricably linked that they became interchangeable."
—Elle

"The story unfolds beautifully, drawing the reader into the family drama, while Shapiro creates a sense of uneasy secrecy about Ruth and Clara's relationship by revealing only a few details at a time. Oprah's Book Club readers or fans of Jodi Picoult will enjoy this psychologically gripping book."
—Library Journal

"Beautiful and aptly told . . . Black & White is a skillful exploration of motherhood, pitting artistic inspiration against maternal duty. It's evocative and gripping and completely involving." –Commuter Week

"A gripping narrative one reads ravenously–and mourns its ending." –Bristol Press

"This novel of an extreme mother-daughter relationship is a story of flight, confrontation and survival, but more than that . . . it is the story of a mother's love and the strange ways it can be manifested, escaped, survived and understood." –Taconic Newspaper Group


Family History

"A bona fide page-turner . . . A poised, absorbing book . . . Shapiro describes the cold new world Rachel and her husband inhabit in graceful and nuanced prose."
—The New York Times Book Review

"One of those books most readers will finish in one sitting . . . because it is so intense you can't take a break. In gripping, moving prose, Shapiro reminds us of any family's essential fragility, but also of the tenacious strength of love."
—Detroit Free Press

"[Shapiro] writes wonderfully. . . . Her portrayal of a mother and wife struggling to accept the limits of her love and custody will resonate with anyone who has wished they could protect someone, and failed."
—Chicago Tribune

Slow Motion

"Absorbing, sweetly stinging . . . Shapiro's book succeeds as a gracefully written story of reckoning inspired by tragedy and of the long reach of familial roots."
—The Wall Street Journal

"Cogent and unforgettable."
—Houston Chronicle

"Stylishly written . . . splendid . . . Shapiro's prose is seamless."
—Newsweek

Knopf, 9780375415487, 272pp.
Publication Date: April 3, 2007
or
Not Currently Available for Direct Purchase