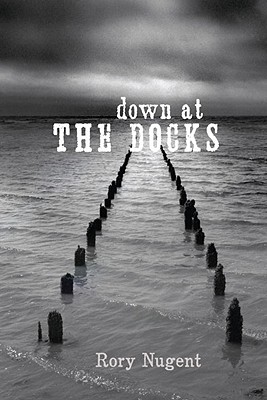 Down at the Docks (Hardcover)
Pantheon, 9780375420641, 304pp.
Publication Date: February 17, 2009
* Individual store prices may vary.
or
Not Currently Available for Direct Purchase
Description
"No writer I can think of, unless it is Sebastian Junger, might have written this obsessed, intrepid, and intelligent book."
—Alec Wilkinson

"'Nowhere in all America,' wrote Herman Melville in Moby-Dick, 'will you find more patrician-like houses, parks and gardens more opulent, than in New Bedford.' Not any- more. Down at the Docks is about the lives of New Bedford fishermen–man against the sea, and all that–but it is much more; it is a hard, unvarnished look at New Bedford today, where the relic commercial fishing industry is only one of the components, and where the old ways run smack into modern problems like drug-smuggling, illegal immigration, organized crime, disorganized crime, and suffocating government regulations. Melville would have been shocked to see what has become of what he called 'the dearest place to live in, in all of New England.' Rory Nugent tells the fascinating story of New Bedford the way it really is, not the way wistful romantics would like to remember it."
—Richard Ellis, author of Men and Whales
About the Author
Rory Nugent is an explorer and a writer. His previous books are "The Search for the Pink-Headed Duck "and "Drums Along the Congo." An accomplished mariner, he has sailed single-handed across the Atlantic four and a half times, his last trip ending in shipwreck.
Praise For Down at the Docks…
"An incisive portrait that takes both place and people seriously, and that does them honor." --Kirkus


"A passionately authentic fish story, as well a modern answer to Moby Dick, Nugent's language rushes towards the reader filled with dockside lore, and like the Ancient Mariner, he holds the reader by his account: The chase is over, the bounty of the seas gutted and stripped to the bone. Down At The Docks has the attributes of a classic."
—Rudolf Wurlitzer, author of Hard Travel to Sacred Places

There aren't so many of those closed universes left in America, places where people share skill, custom, vocabulary, ethos, morality. Rory Nugent's New Bedford is one of the holdouts, and it is described here with compassion and skill and humor. A classic American book.
—Bill McKibben, author of Deep Economy

"One of our most intrepid and intriguing traveling writers, Rory Nugent brings to life an incredibly exotic subculture right in our backyard : the New Bedford waterfront, capturing its pungent, Portuguese-inflected lingo for the first time, and immersing himself so completely in it that he ends up writing the book in the boozy voice of its denizens, and becomes, its appears, one of its memorable characters himself."
—Alex Shoumatoff, author of Legends of the American Desert, contributing Editor, Vanity Fair

"Lively, fascinating, and challenging. Rory Nugent has found the last of New Bedford's indomitable fishermen, and the past comes roaring back to life just in time to make us think more deeply about the future of the seas."
—Tony Hiss, author of The Experience of Place
Advertisement