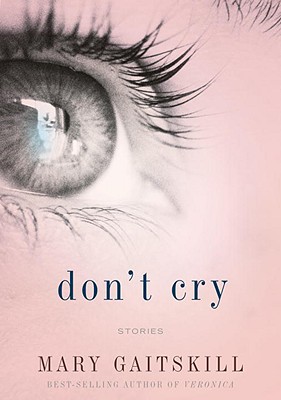 Don't Cry
Stories
Hardcover

* Individual store prices may vary.
Other Editions of This Title:
Paperback (3/9/2010)
Compact Disc (12/31/2015)
MP3 CD (12/31/2015)
Compact Disc (12/31/2015)
April 2009 Indie Next List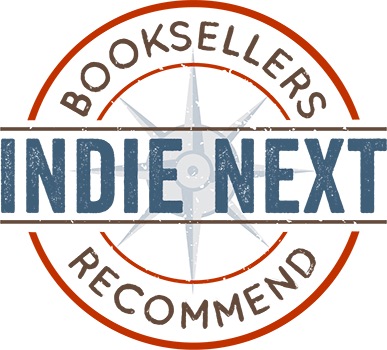 "Reading a Mary Gaitskill story is like looking into the base of a hedge: She gets so deep into that impenetrable thicket of anger and love. But there are lighter moments too, like glimpsing a secret garden through that hedge. It's a fascinating mix of emotion and fairy dust."
— Rem Ryals, Village Books, Bellingham, WA
View the List
Description
Following the extraordinary success of her novel Veronica, Mary Gaitskill returns with a luminous new collection of stories--her first in more than ten years.

In "College Town l980," young people adrift in Ann Arbor debate the meaning of personal strength at the start of the Reagan era; in the urban fairy tale "Mirrorball," a young man steals a girl's soul during a one-night stand; in "The Little Boy," a woman haunted by the death of her former husband is finally able to grieve through a mysterious encounter with a needy child; and in "The Arms and Legs of the Lake," the fallout of the Iraq war becomes disturbingly real for the disparate passengers on a train going up the Hudson--three veterans, a liberal editor, a soldier's uncle, and honeymooners on their way to Niagara Falls.

Each story delivers the powerful, original language, and the dramatic engagement of the intelligent mind with the craving body--or of the intelligent body with the craving mind--that is characteristic of Gaitskill's fiction. As intense as Bad Behavior, her first collection of stories, Don't Cry reflects the profound enrichment of life experience. As the stories unfold against the backdrop of American life over the last thirty years, they describe how our social conscience has evolved while basic human truths--"the crude cinder blocks of male and female down in the basement, holding up the house," as one character puts it--remain unchanged.
Praise For Don't Cry: Stories…
A New York Times Notable Books

"A mindsearing, soul-rattling, gratitude-inducing collection."
—O, The Oprah Magazine
 
"Gaitskill writes with visceral power. . . . She commands her readers' attention as few fiction writers can."
—Kathryn Harrison, The New York Times Book Review
 
"Masterful. . . . Past, present, future; heartbreak, desire, and loss—none of it is quite beyond her. Gaitskill's prose glides lightly over unsoundable depths."
—The Village Voice
 
"Exquisite. . . . Gaitskill never stops at surfaces. . . . She believes—maybe reluctantly—in the absolute primacy of human connections, no matter what mess we tend to make of them."
—The Chicago Tribune
 
"Intense and thought-provoking, compelling and often tragic, yet filled with a subtle magic. . . . Gaitskill explores the spectrum of emotion: lust, greed, sorrow, hope, anger and many forms of love."
—Los Angeles Times
 
"Gaitskill is a fiercely emphatic writer—her concern always how close we can get to the pith of a protagonist or relationship—and Don't Cry is wonderfully Machiavellian in its excavation of character."
—San Francisco Chronicle
 
"Evocative yet efficient descriptions that remind you why you read in the first place. . . . Gaitskill never loses sight of her ambition to claim her readers' hearts. . . . With unpretentious yet heartbreaking lines. . . . Gaitskill owns you, and earns the right to put you through the ringer of vulgarity."
—Newsweek
 
"Gaitskill's short stories, with remarkably little prologue, routinely go far down and in deep. . . . She is, to be sure, one of the great living American fiction writers."
—The Buffalo News
 
"Gaitskill seems to have traveled through a lifetime of perception, moving in a progression from raw and violently sexualized to tender and regretful, with every character knowing the intimacy and exhaustion of sorrow."
—The Boston Globe
 
"Mary Gaitskill understands people. She doesn't patronize and she doesn't condemn. She simply focuses her insight into their characters, with rock-hard sympathy and beautiful prose."
—The Sunday Oregonian
 
"If Don't Cry finds Gaitskill older and wiser, it proves she's lost none of the honesty and inventiveness. On the contrary, maturity suits her well."
—South Florida Sun-Sentinel
 
 "Savagely intelligent tales. . . . Gaitskill has consistently plumbed the farther reaches of psychic extremis with power and passion."
—Elle
 
"Gaitskill continues to deliver sharply defined visions of everyday lives that also manage to hum with a mysterious subconscious feedback."
—Time Out New York
 
"A deeply compassionate book. . . . Brave and even majestic. . . . In adult life we put things safely in categories. Gaitskill doesn't; won't. This is her project throughout the book: to remind us that people's experience ought not to be gainsaid. Experience ought to be explored and revealed. Physically, emotionally, and spiritually."
—Slate
 
"For all of Gaitskill's rough perspective on the world, she doesn't shield her heart from view. . . . [There's] a thread of poignancy and real warmth that keeps her work from becoming inaccessible."
—The Miami Herald
 
"Gaitskill knows how to pull open the trap door beneath the reader's feet, so that we drop from clever, supercilious dialogue and elegant description to something deeper. . . . She finds words for intimacy at its most inarticulate, in stories that jolt, seduce and disturb."
—The Globe and Mail (Toronto)
 
"Gaitskill's characters have never listened very well, and these stories are strewn with the wreckage of lost opportunities and broken lives that result invariably. [But] Don't Cry moves beyond showing us the spilled milk to ask why it's on the floor—and whether, next time, things might be different."
—The Milwaukee Journal-Sentinel
 
"A gathering of fiercely observed portraits of cultural unease, from the Reagan years to the early days of the Iraq War." —Vogue
 
"Gaitskill's m.o. is to follow her creations wherever they go—to places she didn't anticipate and may not full understand. She's ravenous for complexity."
—Bloomberg News
 
"Gaitskill takes up themes of yearning, grief and emotional vulnerability that will be familiar to her readers, but, this time, she imagines a broader landscape, rife with political turmoil. Gaitskill's emotional landscape is broader, too, and delicately nuanced. . . . Trust and shelter, recognition of one soul by another: In Gaitskill's world, these gifts—fragile, ephemeral, hard won—count as happiness."
—The San Diego Union-Tribune
 
"Don't Cry takes its place among artworks of great moral seriousness."
—BOMB Magazine
 
"Gaitskill is no coward. Comfort is more or less beyond the question here. Yet possibility lurks in every interstice. . . . Once again she plays with time, sliding past and present onto the same string like the beads of a darkly gorgeous necklace."
—The Cleveland Plain Dealer
Pantheon, 9780375424199, 240pp.
Publication Date: March 24, 2009
About the Author
Mary Gaitskill""is also the author of "Because They Wanted To" (nominated for a PEN/Faulkner Award) and the novel "Two Girls, Fat and Thin." "Veronica" was nominated for the National Book Award. Gaitskill is the recipient of a Guggenheim Fellowship, and her work has appeared in" The New Yorker, Harper's, Esquire, The Best American Short Stories," and" The O. Henry Prize Stories." She lives in New York.
or
Not Currently Available for Direct Purchase