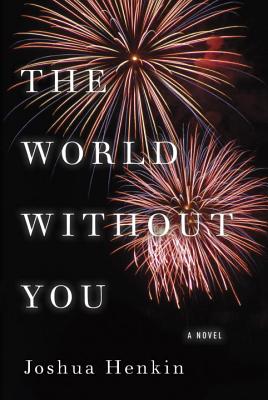 The World Without You
Hardcover

* Individual store prices may vary.
Other Editions of This Title:
Paperback (4/9/2013)
July 2012 Indie Next List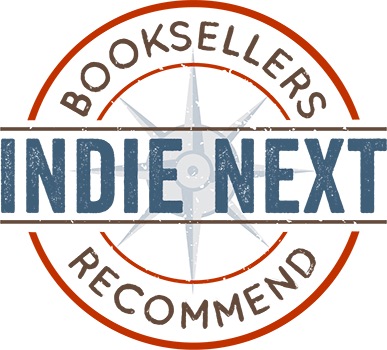 "A year after a young journalist Leo Frankel is killed while covering the war in Iraq, his family gathers at their summer home in the Berkshires for a memorial service. This reunion is told form the perspectives of Leo's surviving family members: his mother and father, whose crumbling marriage is a casualty of Leo's death; Thisbe, his young widow, who feels guilty over a new romantic involvement; his sister Lily, who introduced Thisbe to her new lover; another sister, Noelle, a convert to Orthodox Judaism; and Clarissa, the oldest sister, whose desire to become pregnant has become obsessive since Leo's death. Henkin's sympathy for his characters is remarkable, as is his ability to capture the complexity and nuance in family relationships - shifting alliances, old resentments, persistent family myths, and most enduring of all, love."
— Ashley Montague, Pennsylvania Book Center, Philadelphia, PA
View the List
Description
***National Jewish Book Awards 2012, Finalist***
      JJ Greenberg Memorial Award for Fiction

From the author of the New York Times Notable Book Matrimony ["Beautiful . . . Brilliant."—Michael Cunningham], a moving, mesmerizing new novel about love, loss, and the aftermath of a family tragedy.

It's July 4, 2005, and the Frankel family is descending upon their beloved summer home in the Berkshires. But this is no ordinary holiday. The family has gathered to memorialize Leo, the youngest of the four siblings, an intrepid journalist and adventurer who was killed on that day in 2004, while on assignment in Iraq.

The parents, Marilyn and David, are adrift in grief. Their forty-year marriage is falling apart. Clarissa, the eldest sibling and a former cello prodigy, has settled into an ambivalent domesticity and is struggling at age thirty-nine to become pregnant. Lily, a fiery-tempered lawyer and the family contrarian, is angry at everyone. And Noelle, whose teenage years were shadowed by promiscuity and school expulsions, has moved to Jerusalem and become a born-again Orthodox Jew. The last person to see Leo alive, Noelle has flown back for the memorial with her husband and four children, but she feels entirely out of place. And Thisbe —Leo's widow and mother of their three-year-old son—has come from California bearing her own secret.

Set against the backdrop of Independence Day and the Iraq War, The World Without You is a novel about sibling rivalries and marital feuds, about volatile women and silent men, and, ultimately, about the true meaning of family.
Praise For The World Without You…
"Henkin is the master of the post-modern domestic novel. . . . [The World Without You] is a novel of brilliant insinuation, portraying the complex interiors of its characters and the worlds they inhabit. . . . [Henkin] has reinvented the domestic novel and in the process crated a work that gives coherent voice to the cacophony in the hearts and minds of a family torn by grief and divided over their Judaism."
—The Jerusalem Report

"Insightful. . . . Poignant. . . . [Henkin]move[s] elegantly from one perspective to another. . . . Although the cast is large, you get to know them deeply, like real people. . . . Henkin brings them to a moving resolution that feels authentically possible. . . . The World Without You shows how loss forces people to reconceive of themselves, a painful but necessary transformation."
 —The New York Times Book Review
 
"Pleasingly old-fashioned. . . . Henkin never lets [his] story turn into a debate about the war in Iraq or the merits of Orthodox Judaism. What interests him is the texture of everyday existence and the constantly shifting human relationships embedded in it: the slip of the tongue over a child's name that stakes a grandmother's claim, the collective solving of a crossword puzzle that infuriates a slower-witted in-law, a brutally competitive tennis match that unexpectedly reconfigures the family dynamic. Those who have resorted to such passive-aggressive tactics with their own relatives will laugh and wince in recognition at Henkin's perfectly calibrated measurements of intramural jockeying. . . . [A] warm-hearted novel."
—The Washington Post

"[I]t's damn difficult to make the basic unhappy-family novel distinctly one's own. Henkin does so with a one-two combination of strengths: psychological empathy for his realistic characters, and an expository modesty that draws attention away from the skilled writing itself . . . in order to focus, with great care, on the subtleties and complications of familial love. . . . Tenderness spills from these pages."
—Lisa Schwarzbaum, Entertainment Weekly
  
"Heart-searing, eye-tearing, and soul-touching"
—Nina Sankovitch, The Huffington Post
 
"Blazingly alive. . . . [Henkin] grounds his novel in both time and place, creating a living, breathing world. . . . Gorgeously written, and as beautifully detailed as a tapestry, Henkin delicately probes what these family members really mean to one another. . . . [C]ompassionate, intelligent, and shining"
—Caroline Leavitt, The Boston Globe

"A more bittersweet version of Jonathan Tropper's This is Where I Leave You or a less chilly variation on Jonathan Franzen's The Corrections, Henkin . . . tenderly explores family dynamics in this novel about the ties that bind, and even lacerate."
—Publishers Weekly (starred review)

"[A] densely detailed and touching portrait"
—People Magazine

"The World Without You gives us a welcome portrait of the repercussions of faraway wars on people who usually consider themselves to be spectators. . . . [P]owerful and unexpected . . . compassionate and beguiling."
—Jane Ciabattari, NPR Books
 
"Point this one out to contemporary fiction fans of Jonathan Franzen's The Corrections, or the works of Rick Moody, Richard Russo, Philip Roth, and John Updike."
—Library Journal
 
"Could be the plot of a Chekhov play or a Woody Allen movie. . . . [The book explores] with subtlety and feeling the meaning of family, both those we are born with and those we choose, those we leave behind and those with whom we soldier on."
—Marion Winik, Newsday
 
"Pleasingly old-fashioned. . . . [A] warm-hearted novel."
—Wendy Smith, The Washington Post
 
"[A] moving novel."
—Elissa Schappell, Vanity Fair
 
"[D]eeply felt . . . striking . . . vivid. . . . [T]he novel is permeated with small moments of restored intimacy. There's a lot of tender feeling here for the American family, on the ropes for sure, but well worth fighting for, Henkin's heartfelt novel insists."
—Andrew Furman, The Miami Herald
 
"The members of the Frankel family seem unhappy enough, in their own individual ways, but it also seems as if happiness has never really been an option for them, as if it were an item that had somehow been left off the menu of life. . . . [The] little details, in fact, the bits and pieces of choice and circumstance, fortune and misfortune, that make up the mosaic of each individual's life, is what this subtle and ingenious novel is about. . . . [A] novel for mature readers — those who like fiction providing insight into how people actually live."
—Frank Wilson, The Philadelphia Inquirer
 
"[I]ntimate and insightful. . . . In The World Without You, Henkin . . . reminds us that families are icebergs, with nine-tenths of their emotions just below the surface, capable of wreaking havoc when struck."
—Glenn C. Altschuler, San Francisco Chronicle
  
"Henkin juggles [his] large cast of characters with ease, telling a poignant story while maintaining each unique identity. This is no small trick, as the characters are neither perfect nor perfectly unlikeable. They are, in the end, a family. They do what families do, which is a complex dance of happy and sad, of distance and intimacy."
—Robin Vidimos, The Denver Post
 
"[A] poignant and moving novel. . . . Henkin is a polished writer with an eye for detail . . . but where he really shines is in how he tenderly reveals each character's complex personality, layer by layer. . . . [A] moving story and a good read, and, from start to finish, deeply honest."
—Abigail Pickus, The Times of Israel
 
"Henkin is a master at letting his characters emerge in subtle but captivating ways. . . . [A] deeply woven and affecting novel about grief."
—Wingate Packard, The Seattle Times
 
"In 2005, if a novelist had published a book that hinged on the murder of a Jewish American journalist by Islamic terrorists in Iraq, it would have been read as a political novel, a war novel, a post-9/11 novel—and, of course, a roman a clef about Daniel Pearl, who died in 2002 in Pakistan. Seven years later, Joshua Henkin has published just such a book in The World Without You, which is set in 2005 on the anniversary of the murder of Leo Frankel, whose story closely mirrors Pearl's. . . . Yet the passage of time has made it possible for Henkin to turn this headline-news premise into a book that is quiet, inward-turning, and largely apolitical. . . . Henkin is a novelist of distinguished gifts."
—Adam Kirsch, Tablet
 
"Henkin inhabits each character with ease and vibrancy."
—New York Daily News
 
"Henkin's prose is as smooth and clear as a morning lake. You want to dip back in for the specificity of detail and feelings evoked. . . . The World Without Youis a study of close relationships, typified by warmth and wit. The characters are sympathetic and flawed, drawn with compassionate strokes. . . . [T]he narrative builds tiers of tension that break unexpectedly into dramatic action, like blocks in a Jenga tower."
—Jackie Reitzes, Minneapolis Star Tribune
 
"Moving"
—Oprah Magazine
 
"Henkin has achieved something uncommon with The World Without You: a 21st-century novel that deals with contemporary politics in a sensitive and dignified way without being cynical, bombastic or melodramatic. . . . Its backdrop is current, but its focus − the bonds and rifts that make family life meaningful − is timeless."
—Shana Rosenblatt Mauer, English-Language Haaretz
 
"Compelling and insightful"
—Readers Digest
 
"Few American novelists, living or dead, have ever been as good as Henkin at drawing people."
—Commentary Magazine
 
"Deeply human."
—More Magazine
 
"The World Without You, Joshua Henkin's new book, is that rare breed: the twenty-first century domestic novel. . . . Powerful."
—The Rumpus
 
"An immeasurably moving masterpiece"
—Heidi Julavits, author of The Vanishers
 
"I can't imagine a world without Joshua Henkin."
—Gary Shteyngart, author of Super Sad True Love Story
 
"This book is a triumph and an important novel about America."
—Yiyun Li, author of Gold Boy, Emerald Girl
 
"Henkin is a writer of voluminous heart, humanity, and talent."
—Julia Glass, author of The Widower's Tale
 
"Marvelous on the solitudes that exist even within the strongest and most compassionate of families."
—Jim Shepard, author of You Think That's Bad
Pantheon, 9780375424366, 336pp.
Publication Date: June 19, 2012
About the Author
JOSHUA HENKIN is the author of the novels "Swimming Across the Hudson" (a "Los Angeles Times" Notable Book) and "Matrimony" (a" New York Times" Notable Book). His stories have been published widely, cited for distinction in "Best American Short Stories" and broadcast on NPR's "Selected Shorts." He directs the MFA Program in Fiction Writing at Brooklyn College.
or
Not Currently Available for Direct Purchase