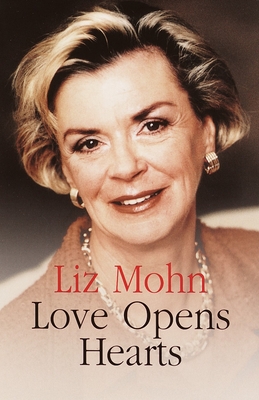 Love Opens Hearts (Hardcover)
Bertelsmann(DE), 9780375425721, 208pp.
Publication Date: November 6, 2001
* Individual store prices may vary.
or
Not Currently Available for Direct Purchase
Description
For Liz Mohn, Love Opens Hearts is both a description of her life experiences and a cautionary tale. On the eve of a new millennium shaped by internationalization and globalization, Mohn asks a simple question: Can humankind survive without love? To find the answer, she invites us to examine frightening trends in our society--the loss of direction, the lack of consideration, the increase in egoism and loneliness, and even the disappearance of love. Then Mohn makes her plea for our most extraordinary, yet most basic, human capacity--the capacity to love. Love imparts vision and insight. Love reaches out and consoles while respecting personal boundaries. Love knows nothing of selfishness and has no needs of its own. Love not only opens the heart of the individual, but it can also open the heart of humanity.
Mohn is president and founder of the Stiftung Deutsche Schlaganfallhilfe (German Foundation for Stroke Victims) and established the international choral competition Neue Stimmen (New Voices), a world-renowned youth exchange program. She promotes tolerance by initiating cross-cultural dialogues that transcend religious, cultural, ethnic and language barriers. As a woman, mother, and executive, Mohn dedicates herself to serving others and to fostering closeness and trust. It is her goal to encourage and inspire.
About the Author
Mohn is on the board of the Bertelsmann Vermogensverwaltungsgesellschaft (Bertelsmann Asset Management Group) and the advisory board of the Bertelsmann Foundation, and is the first woman to be a member of the Club of Rome, a global think tank based in Hamburg. She is a recipient of the medal of honor of Germany s Order of Merit and the service medal of the German Medical Society."
Advertisement