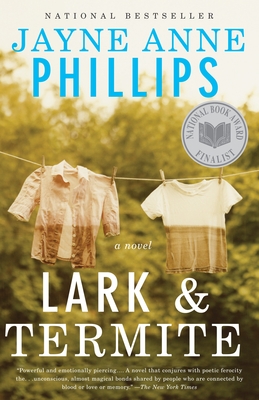 Lark and Termite (Vintage Contemporaries)
Paperback

* Individual store prices may vary.
Other Editions of This Title:
Digital Audiobook (3/19/2009)
Hardcover (1/6/2009)
Paperback (2/1/2010)
Hardcover (3/1/1963)
February 2009 Indie Next List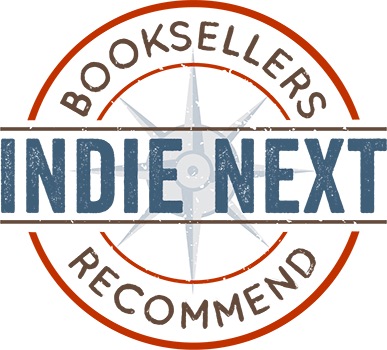 "Set in early 1950s West Virginia and Korea, Lark & Termite is a mysterious and subtly heroic tale of community, war, and the heart's wondrous capacities, providing the most moving and dramatic work of this writer's distinguished career."
— Richard Howorth, Square Books, Oxford, MS
View the List
Description
National Bestseller
New York Times Notable Book
Chicago Tribune, Christian Science Monitor, The Washington Post and Los Angeles Times Best Book of the Year

Lark and Termite is a rich, wonderfully alive novel about seventeen year old Lark and her brother, Termite, living in West Virginia in the 1950s. Their mother, Lola, is absent, while their aunt, Nonie, raises them as her own, and Termite's father, Corporal Robert Leavitt, is caught up in the early days of the Korean War. Award-winning author Jayne Anne Phillips intertwines family secrets, dreams, and ghosts in a story about the love that unites us all.
Praise For Lark and Termite (Vintage Contemporaries)…
"Powerful and emotionally piercing. . . . A novel that conjures with poetic ferocity the… unconscious, almost magical bonds shared by people who are connected by blood or love or memory." —Michiko Kakutani, The New York Times

"Anyone, male or female, who seriously cares about reading novels will find Lark and Termite to be intricately and beautifully composed." —The New York Review of Books 
 
"Phillips . . . [knows] how to bypass the reader's brain and inject her words directly into the bloodstream." —Los Angeles Times
 
"There are books you recommend to everybody, and then there are books you share cautiously, even protectively. Jayne Anne Phillips's Lark and Termite is that second kind, a mysterious, affecting novel you'll want to talk about only with others who have fallen under its spell." —The Washington Post Book World
 
"This novel is cut like a diamond, with such sharp authenticity and bursts of light." —Alice Munro
 
"Lark and Termite is a category of story unto itself: mythical without being gooey; wry and terribly moving; as ornately contrived as Dickens, as poetic as Morrison, yet unselfconscious in tone and peopled with vivid, salt-of-the-earth characters who mostly accept the limits on life's possibilities with a shrug and another cup of coffee." —Maureen Corrigan, "Fresh Air"
 
"A stylistic tour de force. . . . Pure, rapt poetry." —The Wall Street Journal

"Fever-dreamy." —Entertainment Weekly 
 
"A jewel of a book." —St. Petersburg Times

"Phillips returns to working-class lives in what may be her most tender, most compassionate book to date. . . . Extraordinary." —The Plain Dealer
 
"Jayne Anne Phillips renders what is realistically impossible with such authority that the reader never questions its truth. . . . The fantastic dream that's created in Lark and Termite is one the reader enters without ever looking back." —The New York Times Book Review
 
"Lark and Termite is extraordinary and it is luminous. . . . It is the best novel I've read this year." —Junot Díaz 

"Electrifying. . . . Gorgeous, stunning." —Newsday 
 
"A narrative that is consistently inventive, evocative and uncompromising. . . . Haunting is a word much overused but Lark And Termite is exactly that: a novel whose elegant, lingering images are hard to shake from memory." —The Independent  (London)
 
"Remarkable . . . swings from spare to sumptuous. . . . An intricate, affecting portrait of a darker corner of the American '50s."—USA Today
 
"Extraordinary and brilliant. . . . With its echoes of William Faulkner and its almost mystical exploration of love in all its forms, but particularly between siblings, the novel is a powerful and tender portrayal of a family that in the end proves literally unsinkable." —The Sunday Times (London) 
 
"Evocative. . . . Lark and Termite offers substantial rewards for readers who value passages of gorgeous, intelligent writing." —The Boston Globe

"What a beautiful, beautiful novel this is–so rich and intricate in its drama, so elegantly written, so tender, so convincing, so penetrating, so incredibly moving." —Tim O'Brien
 
"A richly textured novel with a wondrous story at its heart about the many permutations of love and the complexities it engenders." —Sunday Herald  (London)
 
"Acute and elegant." —Pittsburgh Post-Gazette
 
"Moving and suspenseful. . . . Phillips weaves the characters' stories masterfully, touching on betrayal and forgiveness, war's horror, natural disaster, secrets of the past, the love and dedication of an extended family of friends, mystery and death." —The Miami Herald
 
"Luminous and haunting and singular. . . . Because [Lark and Termite] deals with issues over which people have been arguing for centuries—family and war—the novel's raw immediacy is really quite spectacular. . . . Phillips serves it all up with a prose that sparkles and startles." —Chicago Tribune
 
"Phillips reinvigorates and transforms the Faulknerian infrastructure. . . . Exquisitely explored." —Bookforum

"Sharply lyrical. . . . Once you open [Lark and Termite's] hypnotic pages you will find yourself pulled like metal to a magnet." —Dallas Morning News
 
"Lark And Termite is about Big Themes: love, death, war, time, consciousness, perception, especially sound, and language itself. . . . Its belief in redemption and hope are not the least of Lark And Termite's blessings." —The Observer (London)
 
"A tale with a Southern Gothic flair, startlingly alive language and the intensity of four narrators. . . . It's easy to fall into the world Phillips has created and inside the heartache of the well-rendered characters." —The Oregonian
 
"Riveting and moving. . . . Lark's pragmatism, clear-eyed love and determination to hold on to her brother are strikingly fresh and heroic." —The Seattle Times
 
"Strange and beautiful at every turn as Phillips taps into powerful magic with a tale that surprises to its last page." —St. Petersburg Times 
 
"Exquisite. . . . The story's rich symbols and parallels are carried along by the sounds, images and rhythms of Phillips' wordcraft. This is Phillips writing at her best."—St. Louis Post-Dispatch
 
"Jayne Anne Phillips . . . is at the height of her powers in Lark and Termite. . . . This is a major novel from one of America's finest writers."—Robert Olen Butler
 
"Sinuous and evocative." —Salon 
 
"A celebration of language. . . . There's joy here, and the bold confidence of a mature talent at full stretch." —New York Observer
 
"For all its apparent focus on style and technique, Lark and Termite is a book of ideas, a thoughtful contemplation on the nature of human goodness. . . . Remarkable."  —The Irish Times
 
"A tour de force of history, imagination and invention. It is resonant and profound, a masterpiece worth waiting for." —More

 "You finish Lark and Termite wanting to turn back to the first page and start over, making sure not to miss a single note." —San Francisco Chronicle
Vintage, 9780375701931, 304pp.
Publication Date: January 12, 2010
About the Author
Jayne Anne Phillips is the author of three previous novels and two collections of widely anthologized stories. She is the recipient of a Guggenheim Fellowship, two National Endowment for the Arts Fellowships, a Bunting Fellowship, a Howard Foundation Fellowship, and an Academy Award in Literature (1997) from the American Academy of Arts and Letters. Phillips is currently professor of English and director of the MFA program at Rutgers-Newark, the State University of New Jersey.
or
Not Currently Available for Direct Purchase