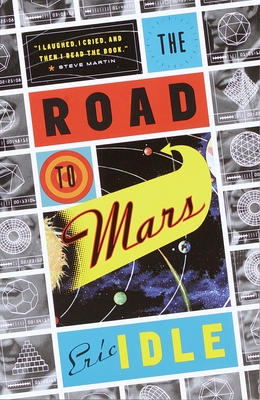 The Road to Mars (Paperback)
Vintage Books USA, 9780375703126, 320pp.
Publication Date: October 10, 2000
Description
With Monty Python's Flying Circus, Eric Idle proved he was one of the funniest people in the world. And with The Road to Mars he reaffirms this with a raucously sidesplitting vengence.

Muscroft and Ashby are a comedy team on "The Road to Mars," an interplanetary vaudeville circuit of the future. Accompanied by Carlton, a robot incapable of understanding irony but driven to learn the essence of humor, Alex and Lewis bumble their way into an intergalactic terrorist plot. Supported by a delicious cast, including a micropaleontologist narrator (he studies the evolutionary impact of the last ten minutes) and the ultra-diva Brenda Woolley, The Road to Mars is a fabulous trip through Eric Idle's inimitable world, a "universe expanding at the speed of laughter."
About the Author
Eric Idle lives in Los Angeles, California.
Praise For The Road to Mars…
"I laughed, I cried, and then I read the book." -Steve Martin

"Filled with intelligent observations about comedy and comedians, and enough one-liners to keep a funnyman in gigs past Pluto." -The New York Times

"[A] thumping good story." The San Diego Union-Tribune

"Dazzling. . . . The language, the jokes, the problems and foibles of his characters are purely of our time." -Los Angeles Times
Advertisement