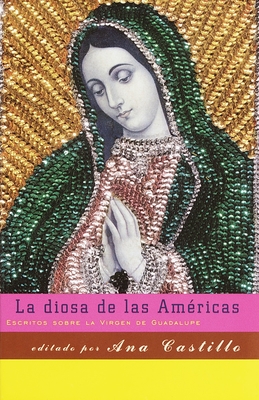 La Diosa de Las Americas: Escritos Sobre La Virgen de Guadalupe (Paperback)
Escritos Sobre La Virgen de Guadalupe
Vintage, 9780375703690, 316pp.
Publication Date: September 12, 2000
Description
Una ilustradora coleccion de escritos en torno al icono mas grande de la fe latinoamericana, por algunos de los mas importantes escritores latinos contemporaneos.
Santa patrona de Mexico, diosa maternal, protectora divina, el simbolo de la Virgen de Guadalupe ha sido reverenciado en el mundo entero. En esta coleccion, Ana Castillo ha reunido ensayos originales, escritos historicos, ficcion, drama y poesia tan diversos como el modo en que cada individuo celebra a esta poderosa deidad.
Con obras de:
Sandra Cisneros, Clarissa Pinkola Estes, Ph.D., Rosario Ferre, Francisco Goldman, Richard Rodriguez, Elena Poniatowska, y 21 escritores extraordinarios.
About the Author
Ana Castillo lives in Chicago, Illinois, with her son, Marcel.
Advertisement