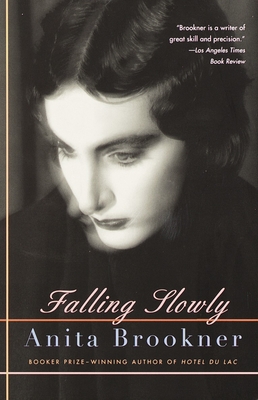 Falling Slowly (Paperback)
Vintage, 9780375704246, 240pp.
Publication Date: January 4, 2000
Description
In Falling Slowly, Anita Brookner brilliantly evokes the origins, nature, and consequences of human isolation. As middle age settles upon the Sharpe sisters, regret over chances not taken casts a shadow over their contented existence. Beatrice, a talented if uninspired pianist, gives up performing, a decision motivated by stiffening joints and the sudden realization that her art has never brought her someone to love. Miriam, usually calm and lucid, slides headlong into an affair with a charming, handsome--and very married--man. And as each woman awakens to the urgency of her loneliness, illness threatens to sever them both from the one happiness they have grown to count on: each other. Painfully wise, the Sharpe sisters embody the conflicting yearnings Jane Austen delineated in Sense and Sensibility.
About the Author
Anita Brookner was born in London and, apart from several years in Paris, has lived there ever since. She trained as an art historian and taught at the Courtauld Institute of Art until 1988.
Praise For Falling Slowly…
"Brookner is a writer of great skill and precision." --Los Angeles Times
Book Review

"If Henry James were around, the only writer he'd be reading with complete approval would be Anita Brookner."                                                        --The New York Times Book Review

"Few contemporary novelists can match Ms. Brookner's consistently high level of achievement." --The Wall Street Journal

"Anita Brookner works a spell on the reader; being under it is both an
education and a delight." --The Washington Post Book World
Advertisement