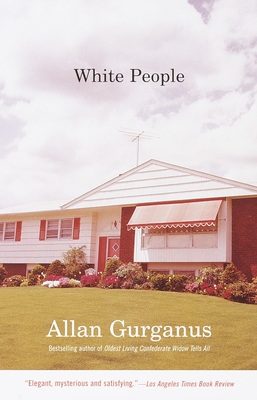 White People (Vintage Contemporaries) (Paperback)
Vintage, 9780375704277, 272pp.
Publication Date: August 8, 2000
* Individual store prices may vary.
Description
A PEN/Faulkner Award Finalist
A New York Times Notable Book

In eleven glorious stories, Allan Gurganus, author of the highly acclaimed Oldest Living Confederate Widow Tells All, gives heart-breaking and hilarious voice to the fears, desires, and triumphs of Americans—black and white, gay and straight, old and young, Northern and especially Southern.

Here are war heroes bewildered by the complex negotiations of family life, former debutantes called upon to muster resources they never knew they had, vacationing senior citizens confronted by their own bravery, and married men brought up short by the marvelous possibilities of entirely different lives.  Written with flair, wit, and deep humanity, this award-winning volume confirms Allan Gurganus as one of the finest writers of our time.

The title novella of White People won the National Magazine Prize
About the Author
The title novella of White People won the National Magazine Prize. He other honors include PEN/Fualkner Award finalist,  the Los Angeles Times Book Prize, the Southern Book Prize, and the Sue Kaufman Prize from the American Academy of Arts and Letters. Allan Gurganus lives in a small town in North Carolina.
Praise For White People (Vintage Contemporaries)…
"Elegant, mysterious and satisfying." -- Los Angeles Times Book Review

"Gurganus, a storyteller in the grand tradition...can tell his stories as well as anyone alive in our time." --The New York Times Book Review

"Ranging from family memoirs to historical pieces, from satire to surrealism, White People celebrates American culture in all its humanistic vibrancy and grotesque contradictions.  Blending trenchant satire with outrageous humor, Gurganus's stories recall both Mark Twain and Flannery O'Connor."--Chicago Tribune

"Each story is a gem."--San Francisco Chronicle