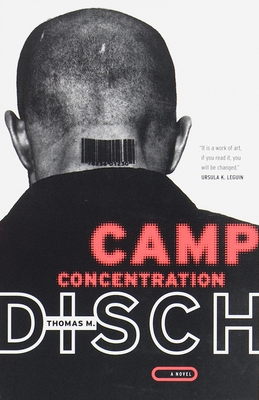 Camp Concentration (Paperback)
Vintage, 9780375705458, 192pp.
Publication Date: April 27, 1999
Description
In this chillingly plausible work of speculative fiction, Thomas M. Disch imagines an alternate 1970s in which America has declared war on the rest of the world and much of its own citizenry and is willing to use any weapon to assure victory. Louis Sacchetti, a poet imprisoned for draft resistance, is delivered to a secret facility called Camp Archimedes, where he is the unwilling witness to the army's conscienceless experiments in "intelligence maximization." In the experiment, Prisoners are given Pallidine, a drug derived from the syphilis spirochete, and their mental abilities quickly rise to the level of genius. Unfortunately, a side effect of Pallidine is death.
About the Author
Thomas M. Disch is the author of many novels, including such classic works of science fiction as Camp Concentration and 334. He lives in Manhattan and in Sullivan County, New York.
Advertisement