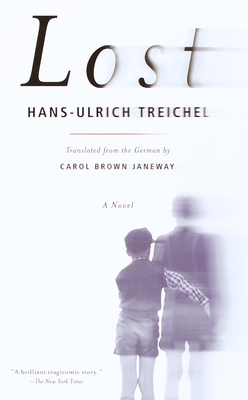 Lost (Paperback)
Vintage, 9780375706226, 144pp.
Publication Date: October 10, 2000
Description
Not since The Reader has a work of fiction so stunningly evoked the guilt and shame that resounds in postwar Germany. In this debut novel of astonishing originality, we bear witness to a family ravaged with regret at the loss of their child.
As a young boy, the narrator learns that his parents lost their firstborn son while fleeing the advancing Russian Army in 1945. Though his family has comfortably settled in Westphalen, the memory of Arnold continues to haunt them. The narrator shares his parents' anguish, but he can't resist feeling resentful, for his brother's absence is the most defining aspect of his life. When his parents learn of a foundling that resembles Arnold, they embark on a horrific quest to claim him as their own, only to endure a series of unanticipated twists that lead to a startling denouement. At turns uncanny, subtle, and perversely amusing, Lost is a chilling novel of mesmerizing power.
About the Author
Hans-Ulrich Treichel is a professor of German literature at the University of Leipzig. Translated from the German by Carol Brown Janeway.
Praise For Lost…
"A brilliant tragicomic story."--The New York Times

"Treichel's poetic genius allows the fertile ambiguities that Grass and Heinrich Böll planted so adroitly a generation ago to water the guilt and obsession of this particular...family."--Los Angeles Times Book Review
Advertisement