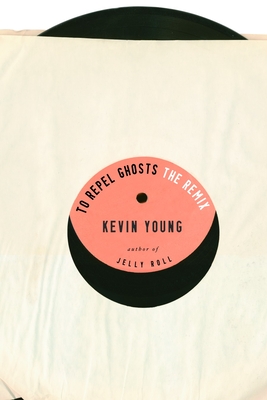 To Repel Ghosts
The Remix
Paperback

* Individual store prices may vary.
Description
Revamped from its original "double album" version of 350 pages into this unique "remix," To Repel Ghosts captures the dynamic work and brief life of the artist Jean-Michel Basquiat.

In spare, jazzlike verse Kevin Young tells the story of Basquiat's rise from the mock prophet and graffiti artist SAMO to one of the hottest painters of the 1980s ("blue-chip Basquiat / playing the bull / market"), exploring the artist's bouts with fame and heroin, mourning his untimely death, and celebrating his legacy. Along the way Young riffs on Basquiat's paintings and sayings, on the music he loved, on the artists he ran with (Andy Warhol and Keith Haring, among them), and on the black heroes (Charlie Parker, Muhammad Ali, Billie Holiday) who inspired him.

Young's poetic channeling of Basquiat--a jostling, poignant brand of downtownspeak--makes for an urban epic in the tradition of Langston Hughes's "A Dream Deferred." To Repel Ghosts, along with Young's Jelly Roll: A Blues and Black Maria, his recent book of film noir verse, forms an American trilogy--Devil's Music--that explores other art forms through poetry. In its creation, Yound has become a poet whose work speaks both for and beyond his genre, with a music all its own.
Knopf, 9780375710230, 320pp.
Publication Date: September 27, 2005
About the Author
Kevin Young is the author of four previous collections of poetry and the editor of Library of America's John Berryman: Selected Poems, Everyman's Library Pocket Poets anthology Blues Poems, and Giant Steps: The New Generation of African American Writers. His book Jelly Roll was finalist for the National Book Award and the Los Angeles Times Book Prize, and won the Paterson Poetry Prize. Young, who has also been the recipient of a Guggenheim fellowship, is currently the Atticus Haygood Professor of English and Creative Writing and curator of the Raymond Danowski Poetry Library at Emory University.