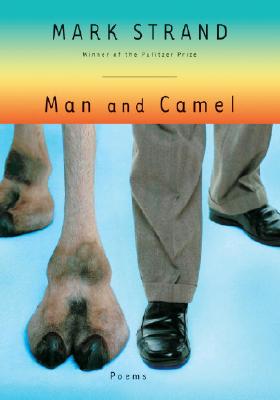 Man and Camel (Paperback)
Knopf Publishing Group, 9780375711268, 51pp.
Publication Date: March 25, 2008
Other Editions of This Title:
Hardcover (9/5/2006)
* Individual store prices may vary.
Description
This eleventh collection by Mark Strand is a toast to life's transience and abiding beauty. He begins with a group of light but haunting fables, populated by figures like the King, a tiny creature in ermine who has lost his desire to rule, and by the poet's own alter ego, who recounts the fetching mystery of the title poem: "I sat on the porch having a smoke / when out of the blue a man and a camel / happened by." The poet has Arctic adventures and encounters with the bearded figure of Death; in his controlled tone, he creates his bold visions and shows us, like a magician, how they vanish in a blink. Gradually, his fancies give way to powerful scenes of loss, as in "The Mirror," where the face of a beautiful woman stares past him

into a place I could only imagine . . .
as if just then I were stepping
from the depths of the mirror
into that white room, breathless and eager,
only to discover too late
that she is not there.

Man and Camel concludes with a small masterpiece of meditations crafted around the Seven Last Words of Christ. Here, this secular poet finds resonance in the bedrock of Christ's language, the actual words that have governed so many generations of thought and belief. As always with Mark Strand, the discovery of meaning in the sound of language itself is an act of faith that enlightens us and carries us beyond the bounds of the rational.
About the Author
Mark Strand was born in Summerside, Prince Edward Island, Canada, and was raised and educated in the United States. He is the author of ten earlier books of poems. He is also the author of a book of stories, "Mr. and Mrs. Baby," three volumes of translations (of works by Rafael Alberti and Carlos Drummond de Andrade, and of anonymous Quechua lyrics), a number of anthologies (most recently "100 Great Poems of the Twentieth Century"), and monographs on the contemporary artists William Bailey and Edward Hopper. He has received many honors and grants for his poems, including a MacArthur Fellowship for 1987-92, and in 1990 he was chosen Poet Laureate of the United States. In 1993 he was awarded the Bollingen Prize, and in 1999 he won the Pulitzer Prize for "Blizzard of One." He lives in New York City and teaches at Columbia University. "From the Hardcover edition."