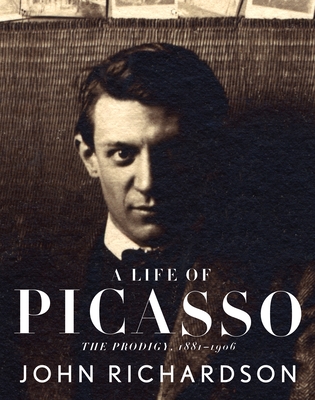 A Life of Picasso: The Prodigy, 1881-1906 (Paperback)
The Prodigy, 1881-1906
Alfred A. Knopf, 9780375711497, 548pp.
Publication Date: October 16, 2007
Description
As he magnificently combines meticulous scholarship with irresistible narrative appeal, Richardson draws on his close friendship with Picasso, his own diaries, the collaboration of Picasso's widow Jacqueline, and unprecedented access to Picasso's studio and papers to arrive at a profound understanding of the artist and his work. 800 photos.
About the Author
John Richardson is the author of a memoir, The Sorcerer's Apprentice; an essay collection, Sacred Monsters, Sacred Masters; and books on Manet and Braque. He has written for The New York Review of Books, The New Yorker, and Vanity Fair. He was instrumental in setting up Christie's in the United States. In 1993 he was made a Corresponding Fellow of the British Academy. In 1995-96 he served as the Slade Professor of Fine Art at Oxford University. He divides his time between Connecticut and New York City.
Advertisement