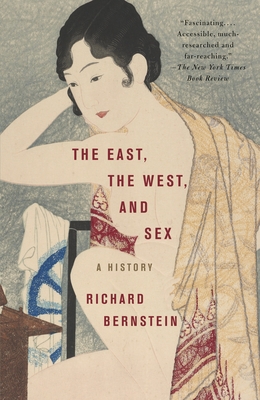 The East, the West, and Sex: A History (Paperback)
A History
Vintage Books USA, 9780375713897, 325pp.
Publication Date: July 27, 2010
* Individual store prices may vary.
or
Not Currently Available for Direct Purchase
Description
In this wide-ranging history, Richard Bernstein explores the connection between sex and power as it has played out between Eastern cultures and the Western explorers, merchants, and conquerors who have visited them. This illuminating book describes the historical and ongoing encounter between these travelers and the morally ambiguous opportunities they found in foreign lands. Bernstein's narrative teems with real figures, from Marco Polo and his investigation into the harem of Kublai Khan; the nineteenth-century American missionary Isabella Thoburn and her efforts to stamp out the "sinfulness" of the Mughal culture of India; Gustave Flaubert and his dalliances with Egyptian prostitutes; to modern-day sex tourists in Southeast Asia, as well as the women that they both exploit and enrich. Provocative and insightful, The East, The West, and Sex is a lucid look at a pervasive and yet mostly ignored subject.
About the Author
Richard Bernstein is a columnist for the International Herald Tribune and a contributor to The New York Times. He has served as a foreign correspondent in Asia and Europe for Time and the Times, and is the author of six previous books, including Fragile Glory: A Portrait of France and the French, a New York Times Best Book of the Year, and Out of the Blue: A Narrative of September 11, 2001, from Jihad to Ground Zero, named by The Boston Globe as one of the seven best books of 2002. He lives in New York City.
Praise For The East, the West, and Sex: A History…
"Fascinating. . . . Accessible, much-researched and far-reaching. . . . Bernstein's book provocatively externalizes, and maps, the heterosexual male erotic mind."
—The New York Times Book Review

"The East, the West, and Sex is the best sort of book about sex: It is replete with anecdotes from history that titillate as they inform and observations on human nature that amuse as they illuminate, all delivered in language and tone that is broadly moral without being moralizing."
—The Wall Street Journal

"Provocative and intriguing. . . . Properly high-minded. . . . Very good and eminently discussable."
—The New York Times

"Bernstein negotiates this territory with great delicacy and considerable historical knowledge. . . . [An] elegantly written book."
—Salon

"Bernstein is very good at telling these stories. . . . [He] is brave to insist, in the face of much postmodern academic writing about colonialism, that for various reasons having nothing to do with the West, women . . . were far more readily available in the Middle and Far East than in Europe."
—San Francisco Chronicle

"A survey whose range is almost stupefyingly wide. . . . [It] introduces the complexity of everyday reality into a world about which it is easy to preach."
—The New York Review of Books

"Wide-ranging [and] critically astute. . . . Sweeping yet focused. . . . Former New York Times correspondent Bernstein writes lucidly and with verve. This probing, absorbing, and eclectic study critically challenges morally and politically correct interpretations of the Western sexual exploitation of the East."
—Publishers Weekly (starred review)
Advertisement